With a preview of the Apple's self-made show "For All Mankind", Apple started its annual Worldwide Developers Conference (WWDC) in San Jose on Monday. This time Apple really makes a great change on every aspect.
iPadOS is Born
Apple always wants iPad to be more creative and productive since its release of iPad Pro on 2015, and all the feature updates are aiming this goal. However, ipad Pro still has many restrictions on multitasking, file management and interaction. So this time Apple brings a new iPadOS on iPad to completely separate from iOS on the iPhone.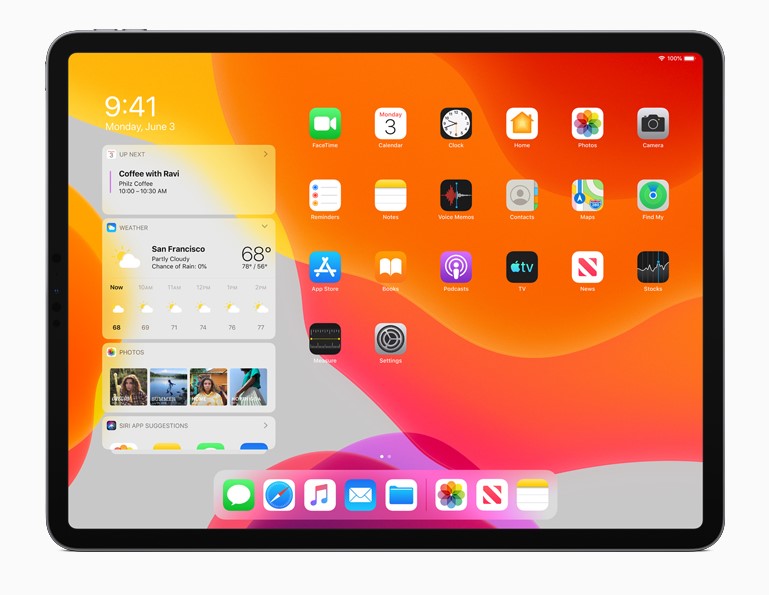 The iPadOS is quite different from iOS in the home screen. To take advantage of the large display, iPad supports multiple windows and files from the same app simultaneously with updates to Split View. The File app in iPadOS supports USB drives, SD cards and SMB file server. Safari in iPadOS is also more powerful than ever. It supports download manager and the browser has desktop version which is for better visual experience. You can also download custom fonts in the App Store.
With the support of the new API, the Apple Pencil latency shortens from 20ms to 9ms. And it supports new mark features on iPadOS.
iOS 13 with Dark Mode
One of the keywords for iOS 13 is speed. The Face ID unlock is 30% faster than before. With a new way to package iPhone apps, the app updates is 60% smaller, resulting in faster load time and app launch. The other big update is the Dark Mode that protects our eyes while playing iPhone in dark and saves battery at the same time. With AirPods and HomePod, Siri can read incoming messages and recognize voice by Voice Control to reply the message. Several applications have rich updates, including Reminders, CarPlay, Location Services and so on, and now you can share a song or a movie with your friend by simply bringing two iPhones close. Privacy-protecting features like "Sign in with Apple" are not only safer but also prevent users from being tracked.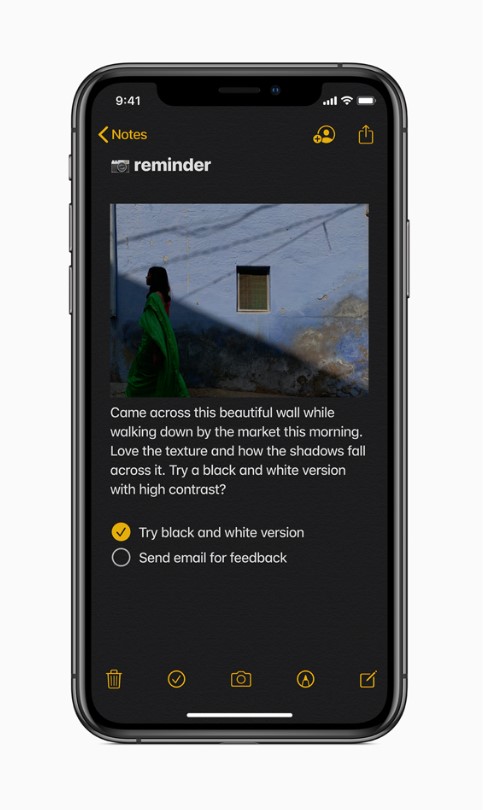 Mac Pro or Cheese Grater?
The new Mac Pro is the only hardware on this WWDC, and this is another high end device for professionals after iMac Pro although it changes its look from a trash can to a cheese grater this time. The new Mac Pro features workstation-class Xeon processors up to 28 cores, a memory system with a 1.5 TB capacity, 8 PCI-E expansion slots and 2 Thunderbolt 3 ports. There are two options of Mac Pro graphics: Randeon Pro Vega II and Randeon Pro Vega II Duo. Mac Pro also features an Accelerator Card – Apple Afterburner which can play three streams of 8K ProRes Raw videos at the same time.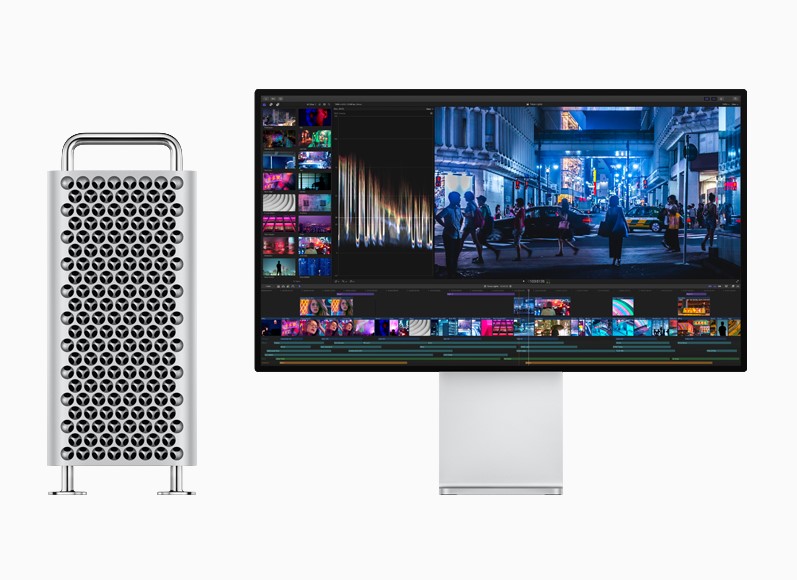 Pro Display XDR features a 32-inch Retina 6K display with P3 wide and 10-bit color, an amazing 1600 nits of peak brightness and an incredible 1000000:1 contract ratio with a superwide viewing angle, which are quite suitable for programmers' work.
The Mac Pro is made by the stainless-steel space frame with two handles so users can move it easily around the studio.
watchOS 6 Has Its Own App Store
The new watchOS 6 finally adds the App Store to the Apple Watch this time, now you can download the applications on the watch directly instead of transferring them from iPhone. As usual, several new watch faces are coming out along with the watchOS 6 with different customized design. And the new watchbands are on sell now on the App Store including the new band Pride Edition Sport Loop. Some new applications are also available on the watchOS 6 including Voice Memos, Calculator app, and other health and fitness tools. Among them, the Trends app can track your metrics within last 90 days with up or down marks to help users know their state of health.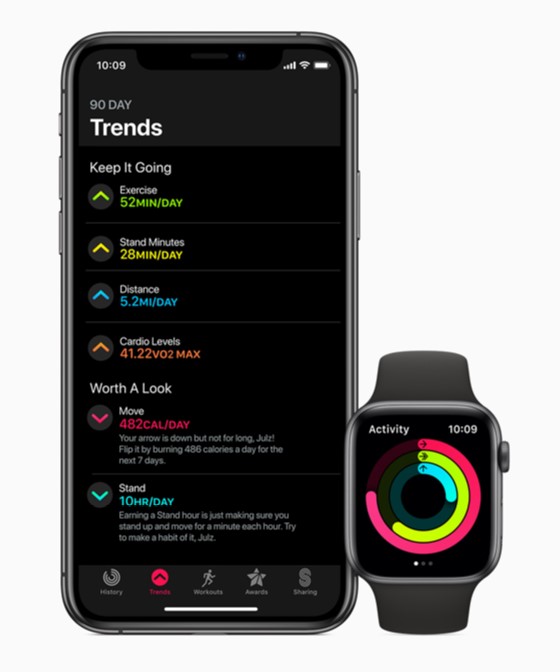 tvOS 13 with More Personalized Design
The new tvOS 13 has a brand new home screen design to show full-screen videos, and adds several subscription services with Apple TV+, Apple Music and Apple Arcade, etc. Along with the support for PlayStation and Xbox game controllers to play games on Apple Arcade and the App Store. The new tvOS also adds multi-users support so the family members can switch easily in Control Center, and each family member can get his own personalized recommendations.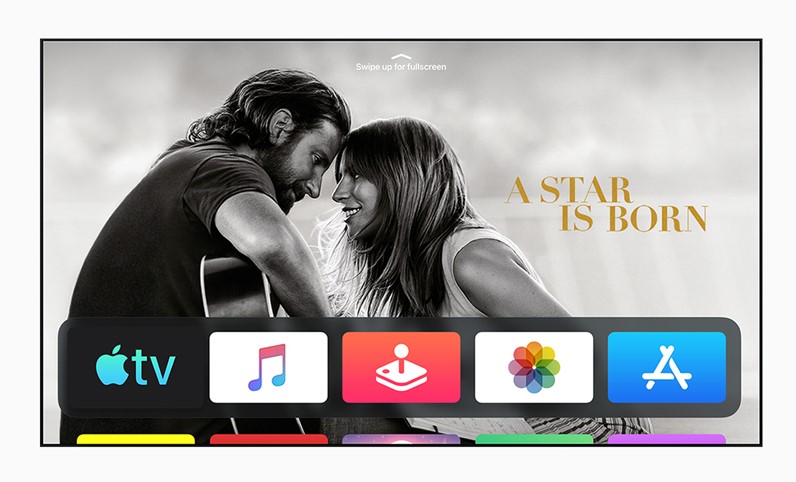 macOS 10.15: No More iTunes
The new macOS 10.15 Catalina has replaced iTunes with standalone versions of Apple Music, Podcasts and the Apple TV app. Some apps which can be used on only iOS like Screen Time are now available on macOS as well. When users connect their iOS device to the Mac, it will show up in the sidebar of Finder. Another new feature is related to iPad. Users can use iPad as a second display for the Mac and use Apple Pencil to draw or sketch on iPad. macOS Catalina also supports Voice Control which allows users who cannot operate traditional input devices to control their Mac by their voice. The voice data will be saved in local instead of iCloud.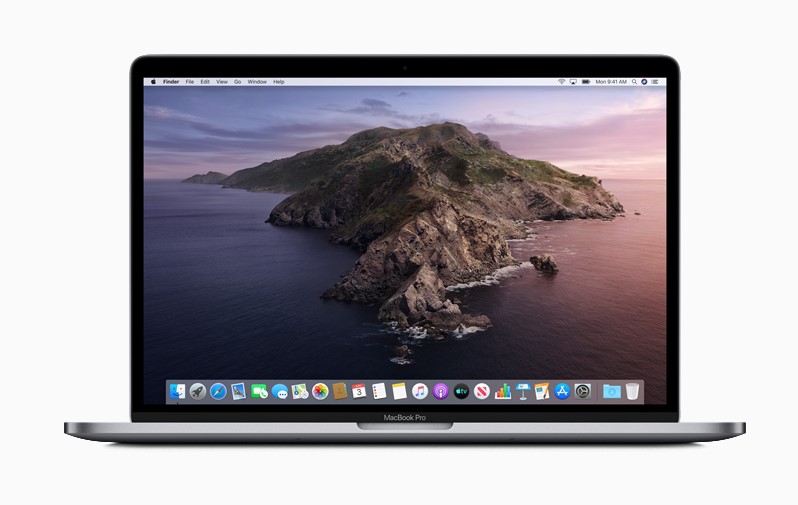 Last but not least, Apple has made a new update to port iOS applications to Mac called Project Catalyst. From now on the developers can use Xcode tools to make transfer more convenient. Apple has made an example with Twitter to show how fast it can be ported from iOS to macOS.