Introduced on October 27, 2016, the revamped MacBook Pro is the "thinnest and lightest" Pro notebook Apple has ever made. Available in 13 and 15-inch options, the new MacBook Pro is smaller than previous models and it boasts a new "Touch Bar".
The Touch Bar is a small Retina display panel built into area above the keyboard, where the function keys used to be. The Touch Bar is like a mini computer built right into the MacBook Pro, with contextual buttons and controls that change based on what application you're using.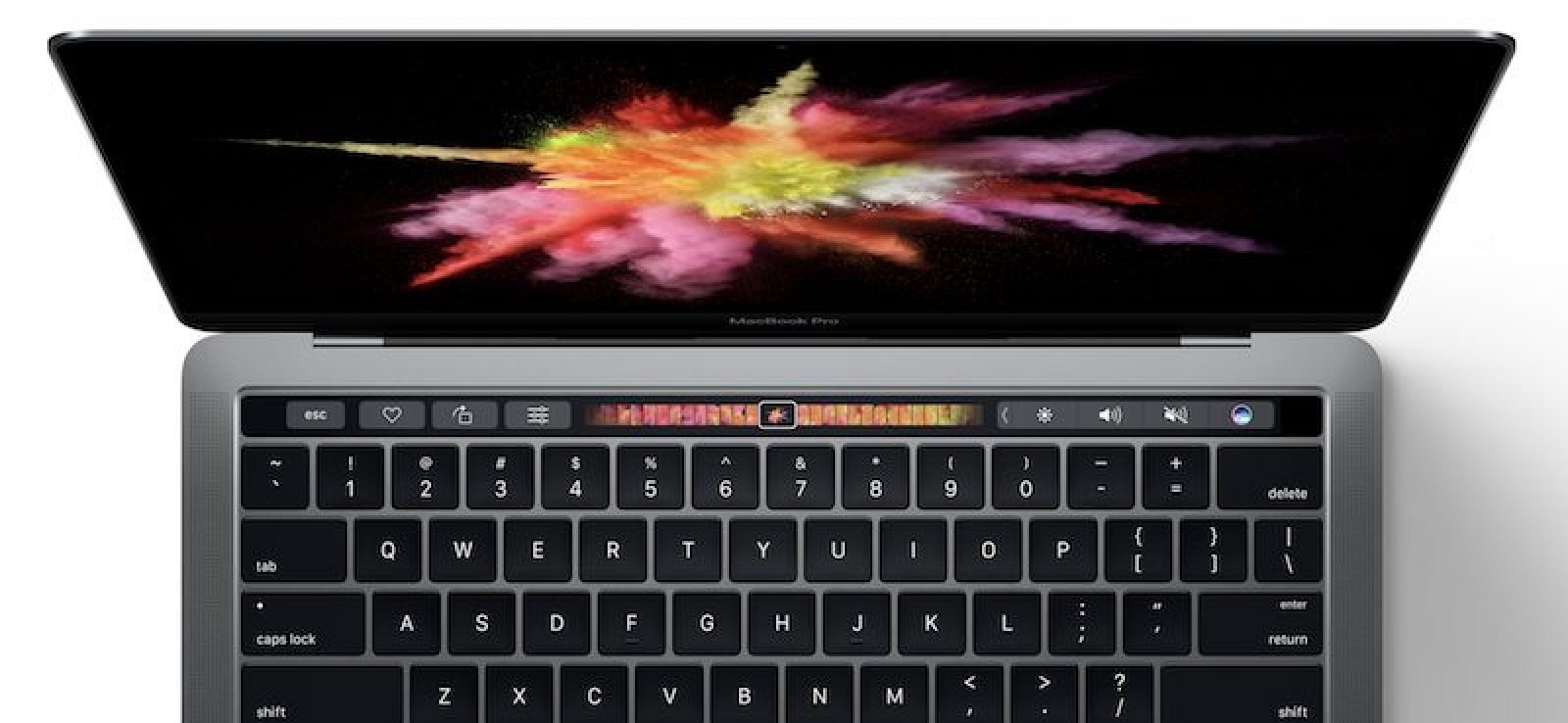 In Mail, for example, the Touch Bar has options for sending a reply, deleting a message, composing a new message, and more. In Messages, there are QuickType text predictions and options for choosing emoji, and in Photos, the Touch Bar can be used to scroll through and edit photos. Apple has updated all of its apps to take advantage of the Touch Bar, and third-party apps will also support it with custom functions.
Touch ID, powered by a dedicated T1 processor, is built into the Touch Bar. The T1 processor features a secure enclave, allowing the Touch ID button to be used to unlock the Mac and make purchases with Apple Pay. It also enables fast user switching.
Design wise, both the 13 and 15-inch MacBook Pro models are thinner and lighter than their predecessors, with the 13-inch machine shedding the most bulk. Along with a Touch Bar, there's also a much larger trackpad and a thinner, brighter display that features 67 percent more contrast and support for wide color gamut.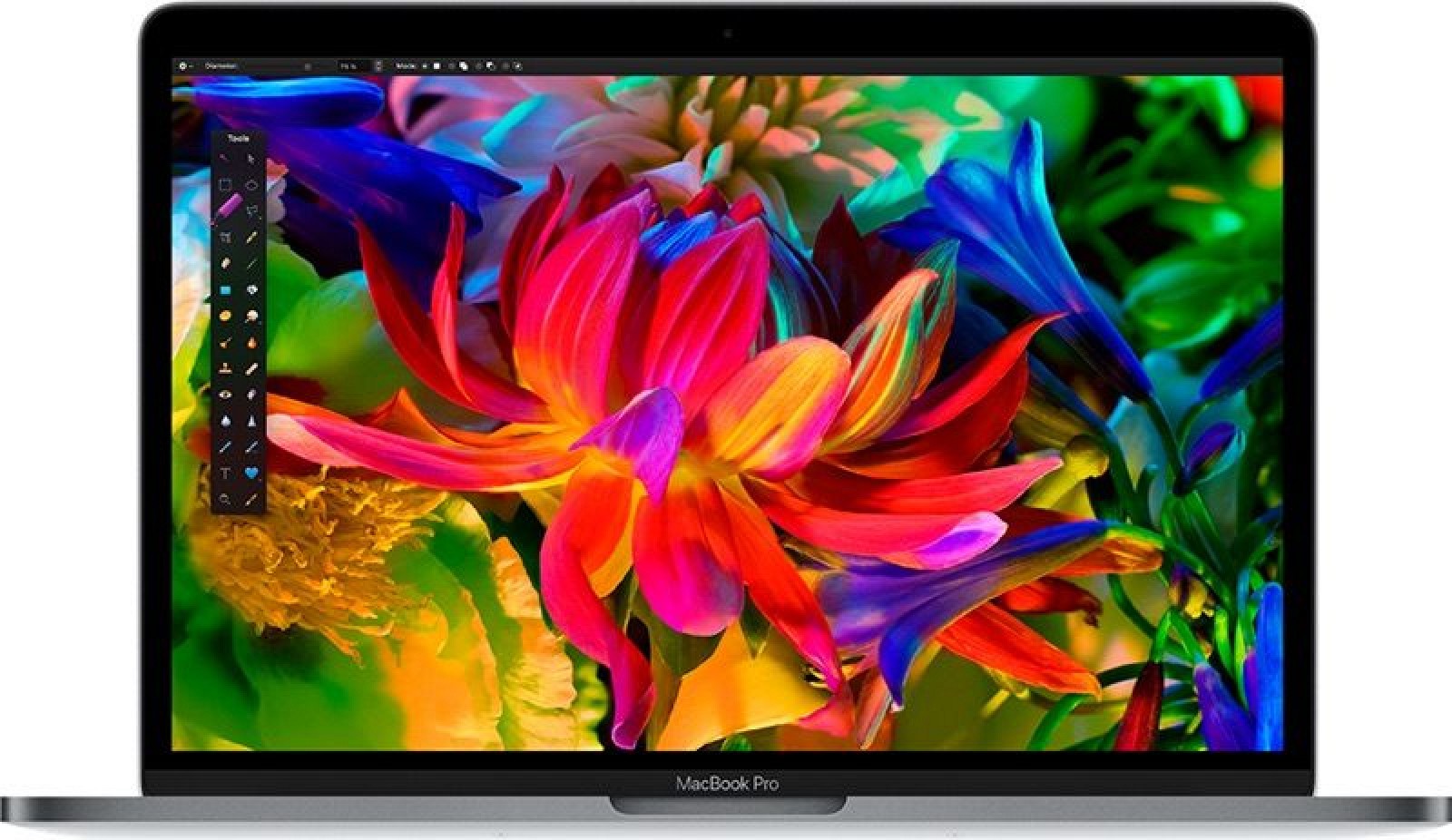 The MacBook Pro adopts a keyboard that's similar to the keyboard in the MacBook, with a second-generation butterfly mechanism and wider, flatter keys that are more stable. It also includes speakers with double the dynamic range and improved bass, but it does eliminate all ports with the exception of four USB-C ports and a headphone jack.
Skylake processors, faster SSDs, high-speed memory, Thunderbolt 3 support, AMD graphics (15-inch) and an advanced thermal architecture all help to improve performance in the MacBook Pro.
The 13-inch MacBook Pro features a 2.9 GHz dual-core Intel Core i5 processor, 8GB of memory, Intel Iris Graphics, and 256GB or 512GB of flash storage depending on model. The 15-inch version has a 2.6 GHz or 2.7GHz quad-core Intel Core i7 processor, 16GB of memory, a Radeon Pro 450 or 455, and 256GB or 512GB of flash storage depending on model.
There are also additional upgrade options for improving the CPU, GPU (15-inch only), and storage space.
Pricing on the 13-inch MacBook Pro starts at $1,799 for the entry-level machine, while pricing on the 15-inch MacBook Pro starts at $2,399. Both machines are available in Silver or Space Gray.
Apple is also offering an entry-level MacBook Pro that comes with a lower-end processor, lower-end graphics, and no Touch Bar or Touch ID, but it does have a more affordable price point at $1,499.
The new 13 and 15-inch MacBook Pro models are available for pre-order today. Orders for the machines equipped with Touch Bars will begin shipping out to customers in late November, while the 13-inch MacBook Pro without a Touch Bar will be available as soon as October 31.