Apple lifted the curtain on its latest iPhones on Tuesday at Steve Jobs Theater, introducing three new iPhone models and updated versions of Apple Watch and Apple TV.
iPhone X
Claimed as "The future of the smartphone", iPhone X (pronounced "iPhone ten") features a completely new look, with a screen that stretches from edge to edge, and gets rid of the home button that's been on every other iPhone since 2007.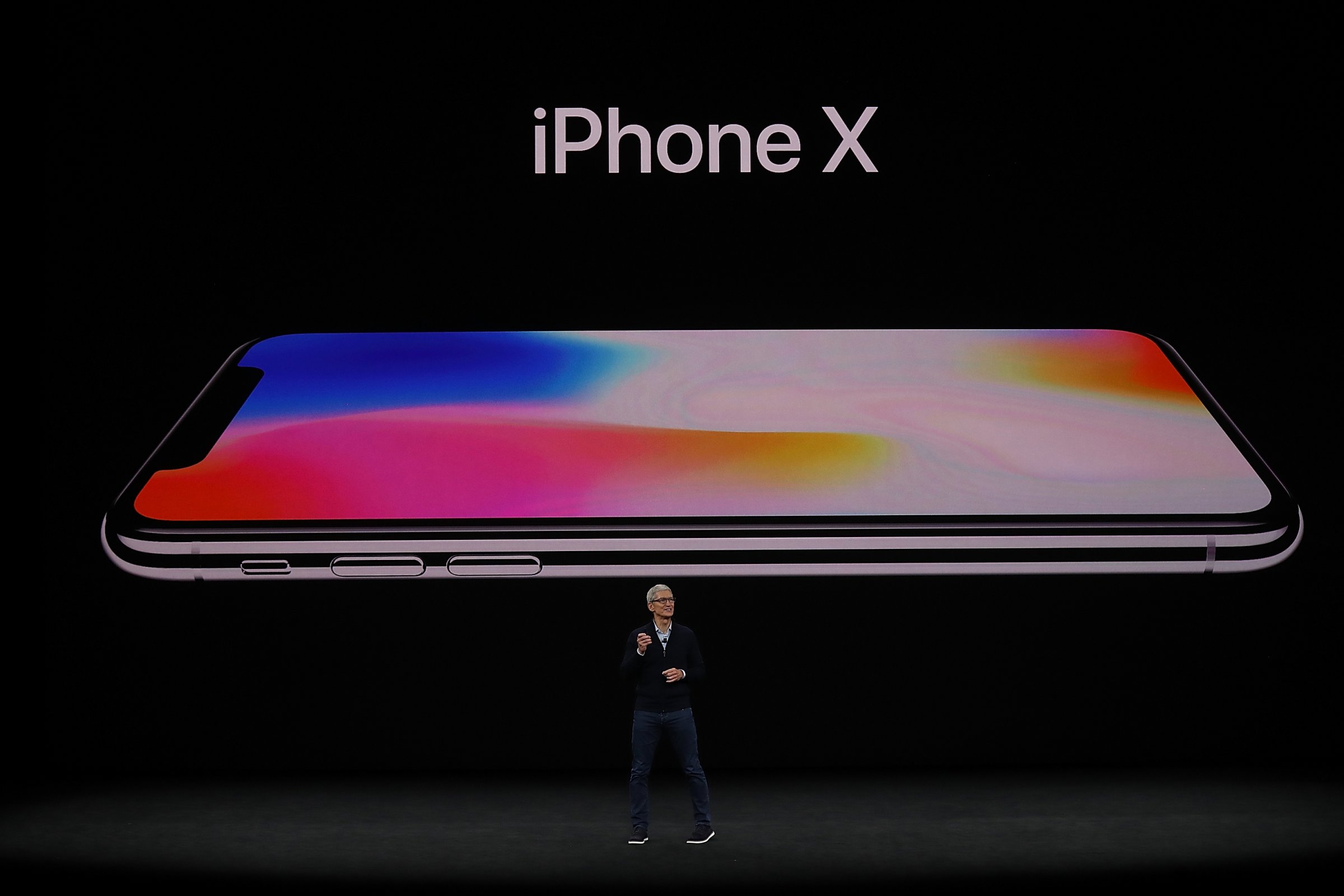 Let's sum up the new standout features of iPhone X:
An edge-to-edge OLED "Super Retina" display
Face ID facial recognition unlocking
"Animoji" animated emoji
Wireless inductive charging
A significantly faster custom "A11 Bionic" processor chip
The iPhone X will cost $999 for the baseline model with 64 GB of storage. A 256 GB model is also available. Preorders start Oct. 27 and ship Nov. 3.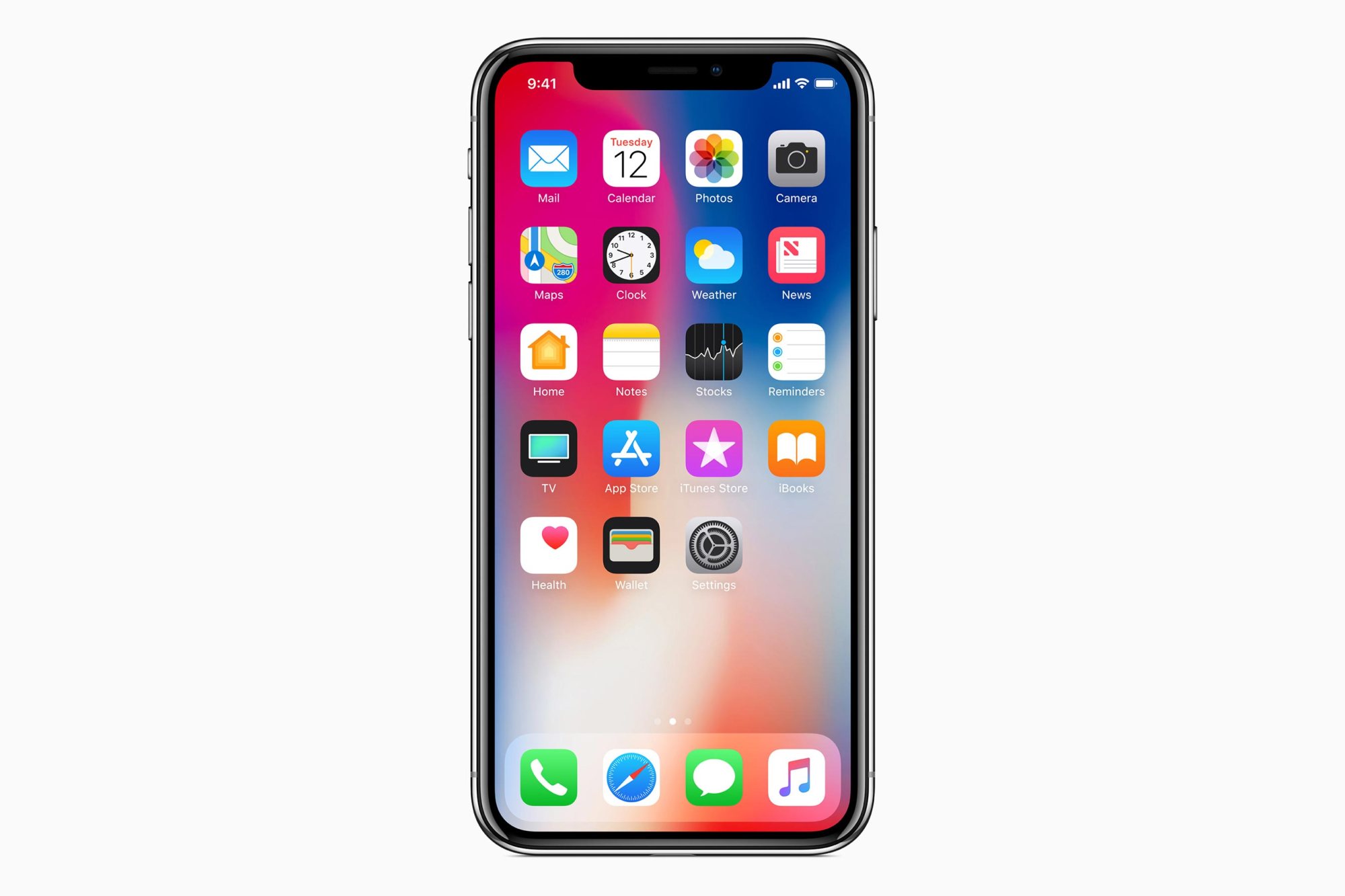 iPhone 8 and iPhone 8 Plus
Apple introduced the new iPhone 8/8 Plus with color‑matched, aerospace‑grade aluminum band, which to be water and dust resistant with upgraded displays and studio speakers. The glass back allows the phones to have wireless charging.
The iPhone 8/8 Plus also feature the A11 Bionic processor. Apple says it's the most powerful chip ever in a smartphone. It's between 25 percent and 70 percent faster than the chip used in last year's iPhones.
The iPhone 8/8 Plus have video improvements as well. The devices can capture 4K video at framerate of 60fps. They can also capture slow-motion footage at 1080p and 240fps. New sensors in a dual camera will help these phones take photos and videos with less noise especially in the Plus model. The phones have 3-D touch technology and new stereo speakers that are 25 percent louder.
Apple says the new iPhones are also optimized for augmented reality, or AR, which is software that makes it appear that digital images exist in the user's real-world environment. Gaming will be a major use case for AR as well.
Apple is using the Qi wireless charging standard for these two iPhones as well. They will be available in 64GB and 256GB configurations starting at $699 for the iPhone 8 and $799 for the iPhone 8 Plus. Start shipping on September 22.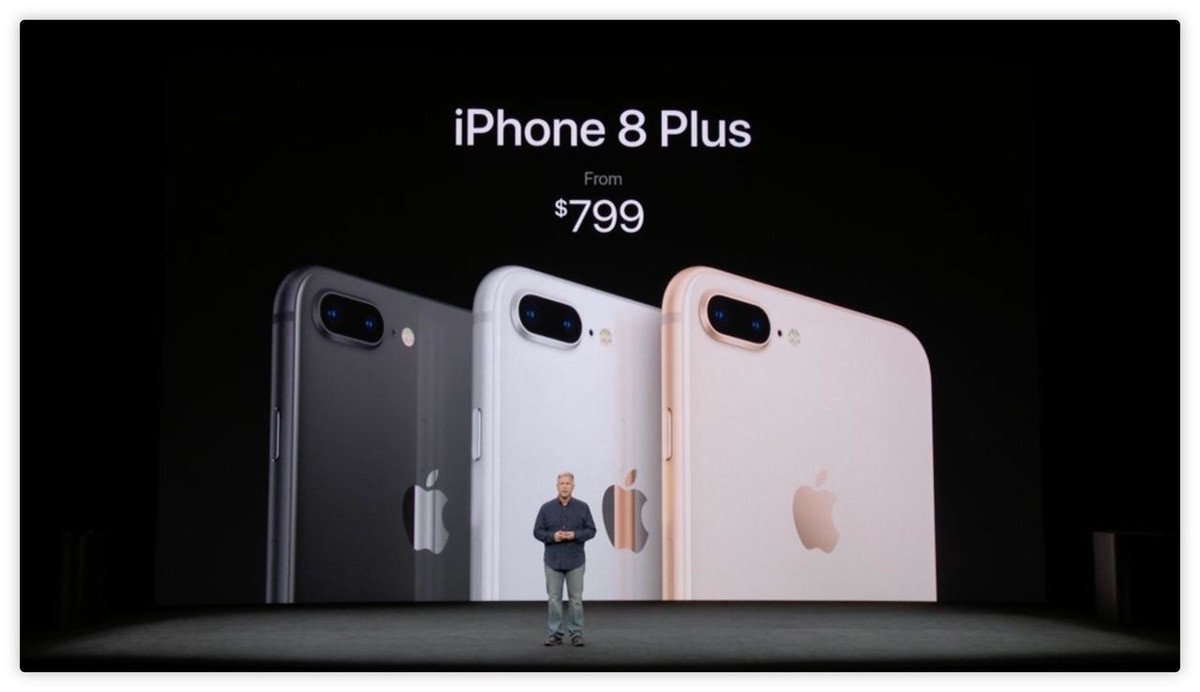 Apple Watch
The new Apple Watch Series 3 has cellular built in. It's the size just as slim as the Apple Watch Series 2. You can take the call and converse with just the watch's built-in micthe and the number is the same number that you use on an iPhone, Apple said.
Apple Watch is the #1 watch brand in the world now, Cook said, with over 50 percent growth compared with the previous year. Jeff Williams, chief operating officer, said Apple is adding new measurements to the heart-rate readings of the Apple Watch, such as recovery heart rate.
The new watch will also allow streaming for millions of songs, as it is more power-efficient and has a dual-core processor and supports speaking from Siri. Orders begin Sept. 15 and it ships on Sept. 22.