macOS Sierra, the next-generation Mac operating system, was unveiled at the Worldwide Developers Conference on June 13, 2016 and launched to the public on September 20, 2016. Apple chose to do away with the OS X name in favor of the new "macOS" name to bring the Mac operating system in line with iOS, watchOS, and tvOS.
The main new feature in macOS Sierra is Siri integration, bringing Apple's personal assistant to the Mac for the first time. Siri offers many of the same capabilities available on iOS, along with Mac-specific functionality like the ability to search through documents to quickly find files.
There's also an option to pin Siri search results to the Today section of the Notification Center or to add them to documents to provide up to date information at a glance. Siri can also do things like search through Photos, set reminders, initiate FaceTime calls, and more.
In Photos, computer vision and new deep learning algorithmsallow the app to recognize people, places, and things in images using facial, object, and scene recognition, using the information to group images into intelligent collections and enable powerful search capabilities. A new "Memories" tab creates curated collections of past photos to resurface old memories, and there's a new "Places" album for displaying all photos on a world map.
Messages has rich links for previewing web content and watching video clips directly within the app, and it supports iOS 10 sister features like bigger emoji and "Tapback" options for quickly responding to messages with icons like a heart or a thumbs up. In iTunes, Apple Music is redesigned with a bolder look and a simpler interface to improve music discovery.
Continuity features are expanding in macOS Sierra with the introduction of a new "Auto Unlock" option for Apple Watch owners. When an authenticated and unlocked Apple Watch is in close proximity to a Mac, it unlocks automatically without the need to enter a password. Also new on the Continuity front is Universal Clipboard, a feature for copying something on one Apple device and pasting it on another.
Deeper iCloud integration makes all of the files stored on the desktop or the documents folder of a Mac available on all of a user's devices, including other Macs, the iPhone and the iPad through the iCloud Drive app, and the web through iCloud.com.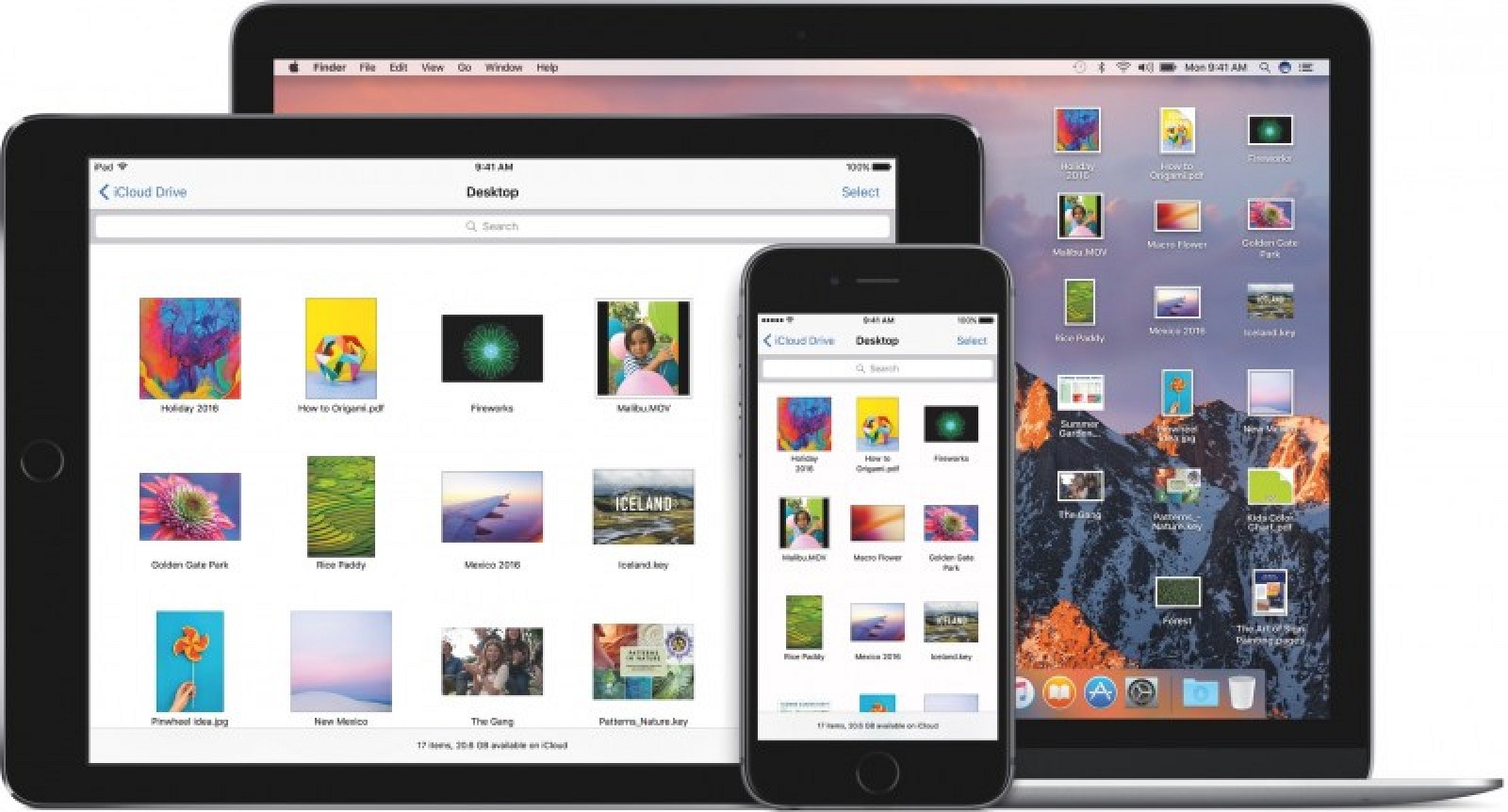 All Mac apps, first and third-party, are able to use multiple tabs in macOS Sierra, so in apps like Pages, users work with multiple tabs instead of multiple windows when accessing more than one document.Picture in Picture multitasking is also new in the OS, allowing users to watch a video while doing other things.
Apple is introducing a new Apple File System (APFS) built around SSDs and engineered with native encryption as a primary feature. There's also a new Optimized Storage feature that frees up space on a Mac when storage is getting low.
Along with iOS 10, macOS Sierra supports Apple Pay in the web browser, letting users pay for purchases made on the web with Apple Pay. Payments are authenticated through a connected iPhone using Touch ID or an unlocked Apple Watch.
Macgo Mac Blu-ray Player is now fully supported on the latest macOS Sierra 10.12.