Recently, Macgo International Limited, the innovative leader in Blu-ray DVD video technology, has signed BD-ROM2 FLLA with Blu-ray Disc Association (BDA). Since then Macgo has cemented itself  as one of the premier provider of Blu-ray apps worldwide, its main product Macgo Mac Blu-ray perfectly supporting Mac OS.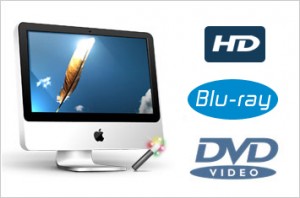 The Macgo Mac Blu-ray Player is the world's first and Blu-ray player for Mac OS, perfectly supporting from 10.5 to the latest 10.8. Since released, it has gained great fames and acclaims. With advanced technology, it can play any Blu-ray disc/DVD released in any region.
Since its newly-upgraded version, Mac Blu-ray Player can stream Blu-ray videos from Mac to Apple mobile devices, like iPhone, iPad, and iPod touch, wirelessly with its build-in AirX function, so that you can have Blu-ray enjoyment much more freely.
Furthermore, Mac Blu-ray Player is also one of the best all-in-one media player for Mac and PC. It can support all existing media formats: DVD, VideoCD, MOV, MKV, AVI, FLV, WMV, MP4, MPEG, RMVB, MP3, WMA, AAC, AC3, and ISO format.
With DTS5.1 channel added and 1080p supported, Mac Blu-ray Player can play Blu-ray movies with high audiovisual quality and without any frame loss. Its SNS sharing function makes it possible to recommend your movie collections or reviews to Facebook or Twitter directly.
Mac Blu-ray Player, featuring multi-language supported, lightning quick loading speed, user-friendly interface, and many other interesting and handy functions, brings a Blu-ray fun on Mac or PC platforms.