What's New in iOS 10
Like every iOS before it, the just-dropped iOS 10 is packed with a bounty of brand-new features designed to make your phone more useful than ever. It's not available to download quite yet, but here's a rundown of all the bells and whistles you have to look forward to come September 13th.
At a glance
Siri API for developers
Redesigned Lock screen
Huge changes and new features for Messages
Redesigned Apple Music app
Deletable stock apps
New "Home" app for HomeKit
iOS 10 features a redesigned Lock screen with 3D-touch enabled notifications that offer up more information, a more easily accessible camera, and a new widgets screen that houses widgets formerly located in the Today section of the Notification Center. There's a redesigned Control Center, also with support for 3D Touch, and a new Raise to Wake feature wakes up the screen without bypassing notifications.
Siri can do a lot more in iOS 10, thanks to a Siri SDK that allows developers to build Siri support into their apps. You can now ask Siri to do things like summon an Uber or send a message in WhatsApp.
Messages has been overhauled with new features like background animations, bubble effects, rich links, and Digital Touch, the sketching feature first introduced on the Apple Watch, allowing users to create drawings and annotate photos and videos. Handwritten notes, hidden "invisible ink" messages, quick "Tapback" replies, and bigger emoji are new in Messages, and there's even a predictive emoji feature that will suggest words that can be replaced with emoji.
Messages has its own Messages App Store, so developers can create apps that can be used in iMessages. Apps add almost unlimited capabilities to Messages, from sending stickers and GIFs to making payments to making collaborative dinner orders.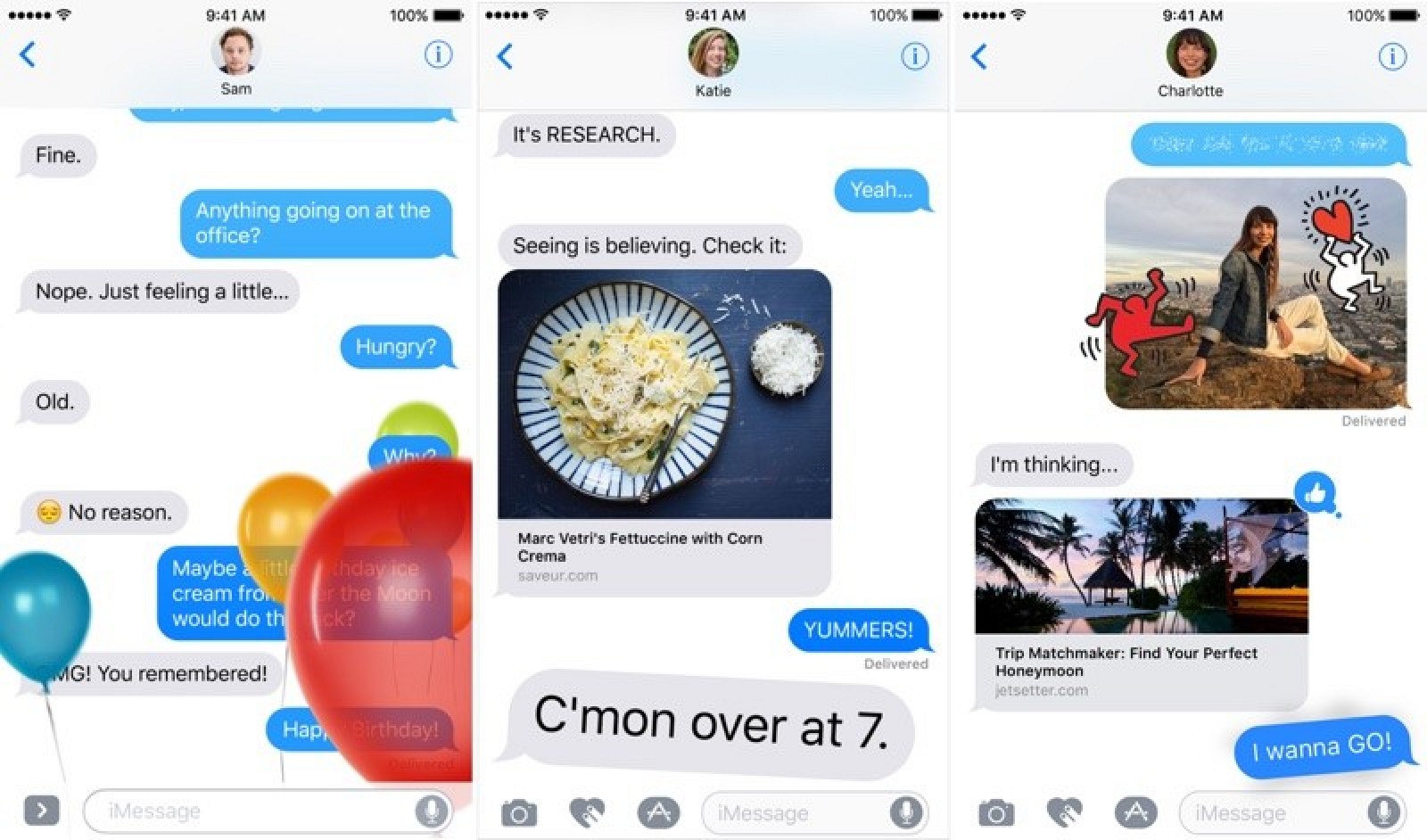 A dedicated "Home" app is available for HomeKit devices, and it's now possible to delete almost all pre-installed apps that are unneeded. Photos features impressive facial and object recognition capabilities, which power a new Memories feature for rediscovering forgotten moments.
Both Maps and Apple Music have been redesigned with cleaner interfaces that are simpler to use, with Maps gaining proactive suggestions and integrated third-party apps and Apple Music gaining better content discovery and a new focus on lyrics. Apple News has also been overhauled with subscriptions, breaking news notifications, and better organization.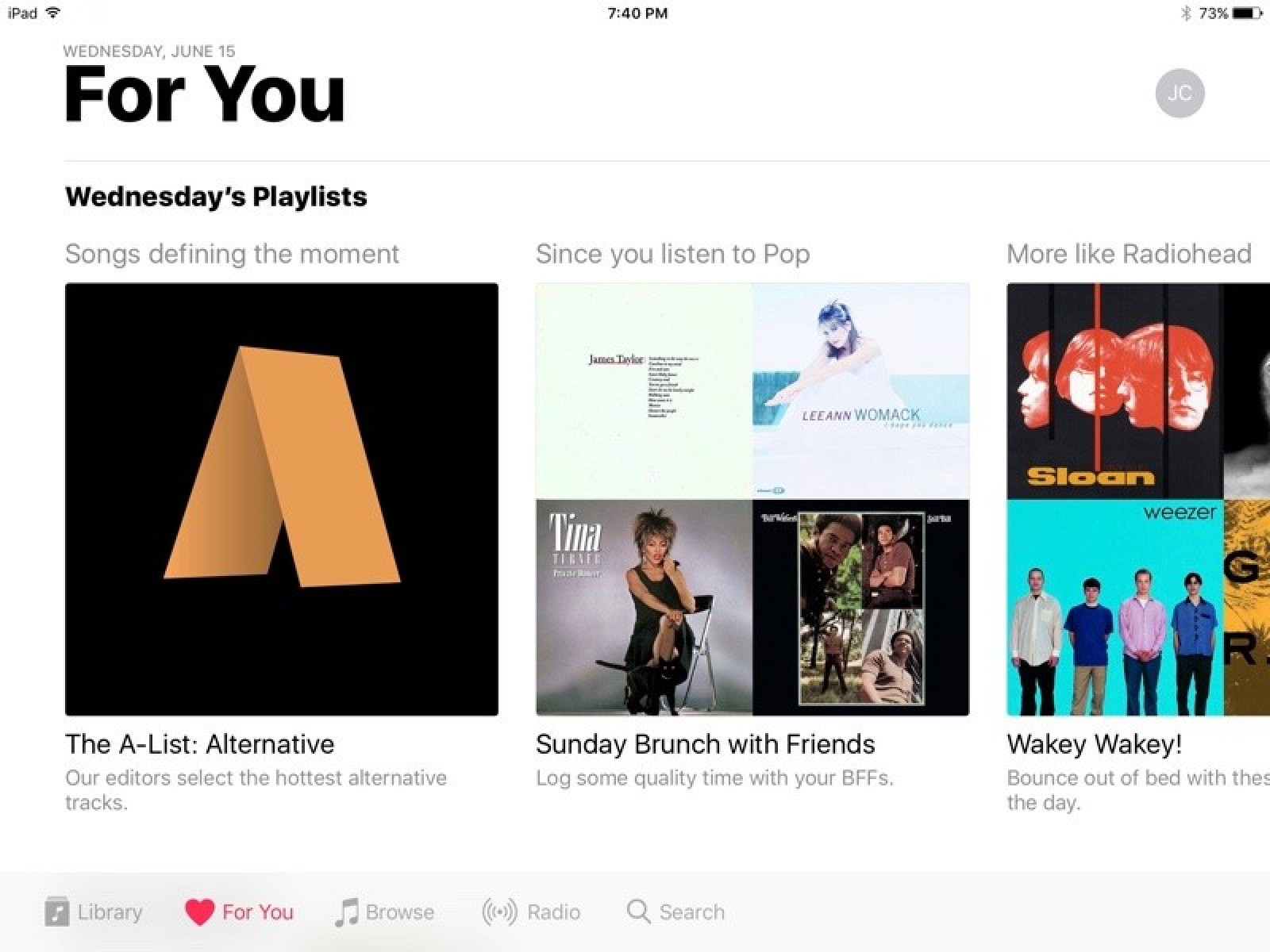 Apple's QuickType keyboard is smarter in iOS 10 with contextual predictions, and Apple Pay is available on the web. Game Center has been largely eliminated, and many other apps, like Notes, Clock, and Phone have been updated with new features.