Nowadays there are many software claims they can make Blu-ray playable on iPad. But to be honest, few of them can bring a real Blu-ray enjoyment to iPad until Mac Blu-ray Player 2 was released.Without ripping or conversion, you can play Blu-ray on you iPad directly.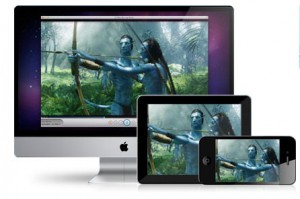 The core technology of Mac Blu-ray Player 2 is named AirX, which is the exclusive innovation of Macgo R&D team. It is easy to handle. Just enable the AirX before play the Blu-ray video on Mac/PC, and then input the URL "AirX.TV" into Sarafi of your iPad. For a couple seconds of loading, the Blu-ray source will be lised and you can enjoy it wirelessly. It is too cool, isn't it?
The surprise brought by Mac Blu-ray Player is far more. As an all-in-one Blu-ray player, it can play Blu-ray HD videos on iPhone and iTouch as well. The spokesman of Macgo said that their R&D would make Blu-ray playable on Android soon.With customer-oriented operation and ultrafast speed, Mac Blu-ray Player makes an unimaginable Blu-ray enjoyment on your iPad, iPhone, iTouch, and even all mobile devices in the near future.
For more information about Mac Blu-ray Player and AirX, you can visit www.macblurayplayer.com