On Wednesday, Junly 26, 2012, Apple released its latest fasinating Mac operating system – Mountain Lion (OS X 10.8). In the brand-new Mountain Lion (OS X 10.8), it added plenty of new features, including iOS-like application launch screen – Launchpad, iCloud integration, and inprovements of many core applications.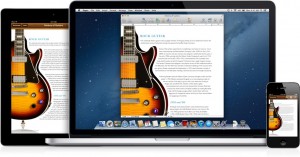 Although Mac OS X 10.8 is a very advanced operating system, it still has some short points to be improved, such as, the Game Center only has some basic features, dictation is available only on line, and it still has the bag of hurts that it cannot support Blu-ray. Never mind. Macgo Inc. has provide a best solution, which is called Mac Blu-ray Player software.
Macgo Mac Blu-ray Player is the first Blu-ray player support both Mac and Windows based operating systems. As the leading app in this field, it features multi-functions and advanced technology, including multi-language, all media formats supported, especially Blu-ray Disc, SNS sharing, super high audiovisual quality. It can also play Blu-ray movies on iPhone, iPad and iTouch.

You can download its free version and have a try. Right now, there is a summer special offer. Only $39.95, you can get the lifetime version of this extraordinary Mac Blu-ray Player.
For more information about Mac Blu-ray Player, please visit its official website: www.macblurayplayer.com