As all iPhone fans long expected, Apple finally released its extraordinary iPhone 5 on Wednesday Sep. 13. The iPhone 5 with larger screen is quad-core that brings a more clear and comfy multimedia enjoyment to all users.
As its spokesman said, Apple won't ship with Blu-ray, the newly Brilliant iPhone 5 will share the same ground. However, where there is a will, there is a way. Macgo, the premier leader in multimedia field, has released a almight Blu-ray Player, named Mac Blu-ray Player, which can perfectly play Blu-Ray Disc™ or Blu-ray ISO files on Mac and PC platform as well as stream Blu-ray movies to iOS devices, like iPhone, iPad, iPod touch. It is believed that the upgraded version of this Blu-ray Player software will support iPhone 5 in a perfect way.
The iPhone 5 Blu-ray Player will support 1080p and its upgraded technology will make a faster and clearer Blu-ray playback on iPhone 5. This Blu-ray player for the newest iPhone 5 was released this fall. With this Blu-ray software, you can enjoy Blu-ray movies anytime and anywhere. It is easy to operate this fantastic iPhone 5 Blu-ray Player and only several steps are needed.
1) First off, make sure you have got a Mac computer, an (internal/external) Blu-ray drive, and an Blu-ray player software.
You can download iPhone 5 Blu-ray Player directly from this address:http://www.macblurayplayer.com/user/download/Mac_Bluray_Player.dmg
2) Install the app on your computer and run it.
3) Enable the "AirX" under Tools tab.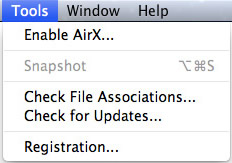 4) Insert the Blu-Ray Disc™ or open local Blu-ray ISO file or folder by "Open File" button.  After loading for a couple of seconds, the screen will go black and then you can get the website URL "http://airx.tv".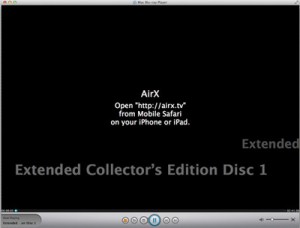 5) Input the URL into the "Sarafi" and the Blu-ray movie will be streamed to your iPhone 5.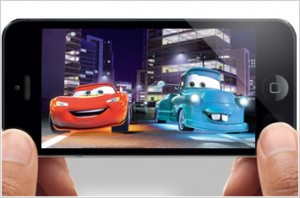 Righ now you can enjoy the HD Blu-ray movie in a comfy way. Don't forget to share this good news with your friend on Facebook or Twitter.
For more information, please visit Mac Blu-ray Player official website: http://www.macblurayplayer.com/how-to-play-blu-ray-on-iphone-directly.htm