If AllthingsD continues their accurate predictions of the Apple conference, we will see Apple launches the new generation of iPhone on September 10. There is no doubt that the new iPhone will always be the most popular Apple product which catches the attention of most media no matter in which year. So iPhone must be a top priority however much fall announcements Apple plans to hold this year. What will happen to this year"s iPhone?
Or rather, what this year"s iPhone can be anticipated? Of course the real answer is hold in the hand of Apple. But before the answer, we can make a summary about five big hopes on September event according to the earlier rumors.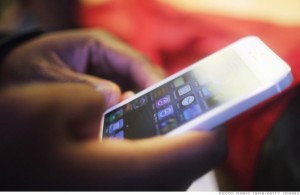 A brand new, cheap iPhone
From initial analysts prediction to subsequent revelations of a large number of photos, and then to various confirmation of insiders, our view on low-cost iPhone has also changed from the original "unbelievable" into "as if it seems like this". Now what we only wait for is the release of Apple.
A fingerprint sensor
As early as 2012, Apple had acquired the fingerprint sensor manufacturers casino pa natet Authen Tec for $350 million and since then the rumors about the time when fingerprint scanning technology will applied to apple products spread. If no accident, the iPhone 5S will be the first Apple phone equipped with fingerprint scanning.
A variety of color choices
"Colorful" is the common phenomena in modern smart Phone. Whatever the platform of flagship of the machine is, Android or Windows Phone, we can see the same kind of mobile Phone has a variety of color matching. Perhaps from this year on, iPhone will also join the colorful rank. What color would you most like to see on the iPhone?
Larger screen
Cook once said that there is a lot of "compromise" to make big screen (more than 4.0 inch screen of iPhone 5) mobile phone, so Apple will not yet to consider this aspect. Having said that, we have to admit that "large-size screen" has ambiguously become the development trend of smart phone. Will Apple conform to the trend?
The new iPod touch
Last year"s extreme thin colorful iPod touch really made an impression on us at the moment. Compared to iPhone 5 which had been exposed half a year in advance, iPod touch 5 is undoubtedly one of the most amazing apple products in 2012. It is not certain that if this kind of surprise can still continue in 2013?
Whatever we expected for Apple September event, one unchangeable truth is that Blu-ray hardware from Apple isn"t likely, which disappointed a lot of Mac users and Blu-ray fans. In the journey of exploring blu-ray playback, Macgo take the lead in playing Blu-ray on Mac through its product – Mac Blu-ray player. It is the best Blu-ray player software until now to play Blu-ray Disc, Blu-ray ISO image file and Blu-ray folder with ultrafast loading speed and HD audiovisual effect. What makes it more distinctive is that it can play all the Blu-ray movies even the new released on our beloved Apple mobile devices including the upcoming iPhone 5S and rumored retina iPad mini.
Recently Blu-ray navigation menu is going to be added in order to make Macgo Mac Blu-ray player more all-round, so let's give as great expect on this new surprise as on Apple fall announcement.